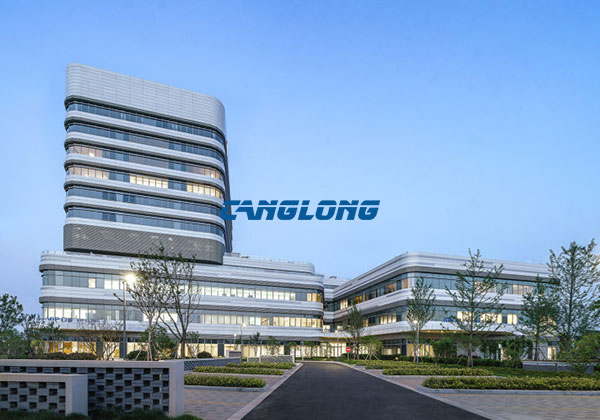 Steel Structure Hospital
PRODUCT PARAMETER
Place of Origin:
Henan, China (Mainland)
Standard:
GB Standard
Certificates:
CE, ISO9001
Grade:
Q235/Q355
Brand Name:
Canglong Group
Type:
Light Steel Structure
Surface Treatment:
Painted & Hot dip galvanized
Columns and Beams:
H-section Steel
Purlin:
C.Z Shape Steel Channel
Roof and Wall Panel:
Sandwich Panel, Color Steel Sheet
Product Detail
The structural system of the steel structure hospital is mainly assembled by steel plate, hot-rolled steel or cold-formed thin-walled steel. Compared with the traditional building structure, the steel structure building has many superior characteristics: the steel structure has good ductility and good seismic performance; the structure has light weight and reduces the cost of the basic project; the industrial production level is high and can be reused, in line with the international building standard policy. Steel structure houses are widely used in industrial plants, warehouses, shopping malls, office buildings and residential buildings.
For multi-storey steel buildings, when the aspect ratio of the building is below 4, the steel frame is generally the main load-bearing structure. Its anti-side force system is mainly based on frame, frame-support.

Layout and Component Design of Steel Structure Buildings
The column spacing of multi-storey steel houses is generally 6-12m. The frame column is generally a box-shaped section column welded by steel plate. The box frame column is relatively easy to rigidly connect with the frame beam in two directions. However, when the steel frame-support system is used, the frame column can also be welded or hot-rolled H-shaped steel. The frame beam is generally welded H-beam or hot-rolled H-beam. The economic span of H-beam frame beams is 6-12m. The secondary beam is generally a cold-rolled H-section steel with a narrow flange. The spacing of the steel secondary beams is controlled at 2-3.5 m. The frame column is vertically supported. When the column net plane is close to a square, the support may be arranged at the four corners and the middle portion; when the column net is elongated, the lateral direction should be arranged at both ends and the middle portion, and the longitudinal direction should be arranged in the middle of the column net to avoid The temperature limit deformation is arranged at the longitudinal end.
Installation steps of steel structure hospital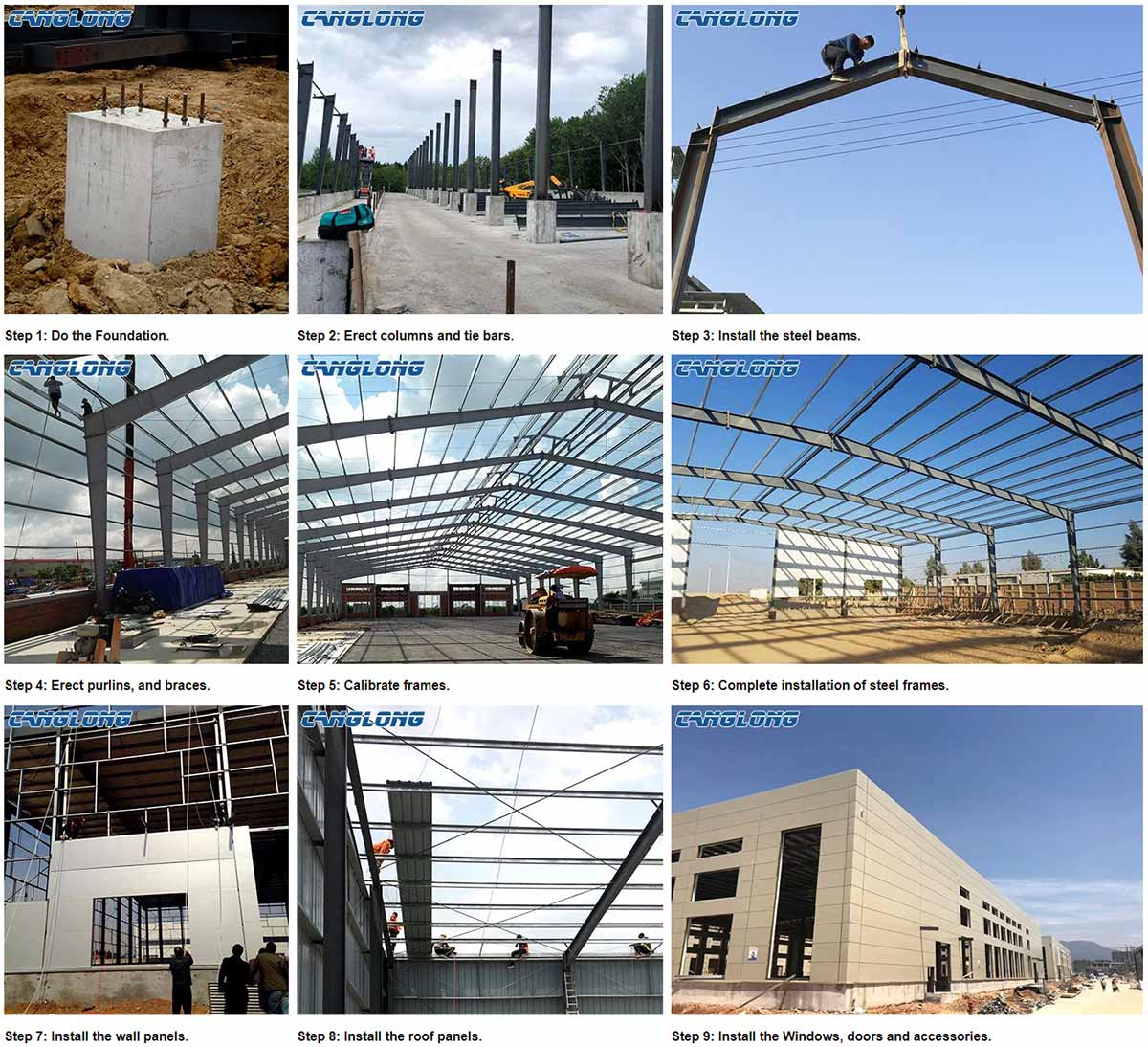 Application scenario of steel structure

Structural Calculation
The seismic fortification category of the project is Class C, the seismic fortification intensity is metaphor, the basic seismic acceleration value is designed to be 0.10g, the design earthquake group is the first group, the design characteristic period is 0.35s, the site category is domain, and the steel frame seismic grade is four. level. The structural calculation analysis uses the PKPM series of STS steel structure design software compiled by the Chinese Academy of Building Sciences.
Get a Free quote