Metal Building Project Solution
Metal building  is mainly refers to the main bearing component is composed of steel, including the steel columns, steel beam, steel structure, steel roof truss. Each component using welds, bolts or rivets to connect.
If you want a building that has cost saving, fast erection, good quality control, high durability, steel structure buildings will be the best choice. As the latest trend in building construction, steel structure buildings increasingly confirmed their outstanding advantages in agricultural, industrial and commercial projects such as workshop, warehouse, workshop, factory, storage, showroom, office building, supermarket, school, stadium, logistics center, etc…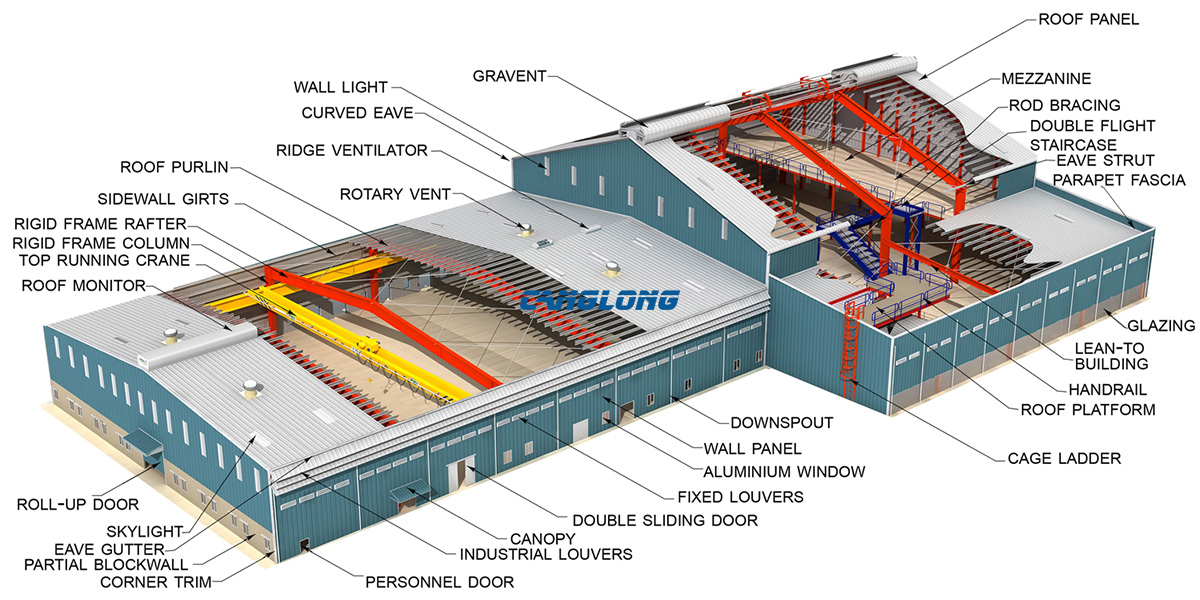 Canglong Group's metal building design offers an optimised solution for your project. Our professional team is ready to service any building. We can provide you with the most efficient design and construction solutions to complete the construction quickly and smoothly for your steel structure building project.
Steel Structure Buildings Specification
Standard Features
Primary and secondary structural
Roof Pitch 1:10
0.5mm corrugated Roof and Wall Sheet
Fasteners and Anchor Bolt
Trim and Flashing
Gutter and downspouts
Structural Design plan & Erection drawing
Additional Features
Roll-up door
Man Door
Sliding or Casement Aluminum window
Glass Wool Insulation materials
Daylighting Panel
Roof Ventilator
Galvanized Floor Deck
Metal buildings use steel to form load-bearing structures. Generally, beams, columns, trusses and other components made of profiled steel and steel plates constitute a load-bearing structure, and together with roofs, walls, and floors constitute buildings.
Compared with traditional concrete buildings, metal structure buildings use steel plates or section steels instead of reinforced concrete, which have higher strength and better seismic performance. And because the components can be manufactured in the factory and installed on-site, the construction period is greatly shortened. Due to the reusability of steel, it can greatly reduce construction waste and become more environmentally friendly. Therefore, it is widely used in industrial and civil buildings all over the world.

Advantages of steel structure buildings:
1. Greatly save construction time. Construction is not affected by season.
2. Increase the usable area of ​​buildings and reduce construction waste and environmental pollution.
3. Building materials can be reused to drive the development of other new building materials industries.
4. Good seismic performance, easy to transform, flexible, high strength, light weight, high safety, abundant components and low cost.
Disadvantages of metal building structures:
1. Heat-resistant and not fire-resistant, fire-retardant coating is required.
2. It is easy to corrode, and the surface needs to be coated with anti-corrosion paint to reduce or avoid corrosion and increase durability.
Steel Building Structural Design
Portal steel frame building arrangement
The span of the portal steel frame should be 9~36m. When the column widths are not equal, the outside should be flush. The height should be determined according to the indoor clear height, preferably 4.5 to 9m. The reasonable spacing of the steel structure frame should consider factors such as span, load conditions, and use requirements. Generally, 6m, 7.5m, and 9m are preferred.
Arrangement of purlins and wall beams
The purlin spacing is calculated and determined according to factors such as skylights, ventilation ridges, lighting panels, roof panels, and purlin sizes. It should be arranged at equal intervals, but should be arranged along each side of the ridge, one near the gutter. The arrangement of edge beams should consider the setting of doors, windows, eaves, eaves and other components and the requirements of enclosure materials.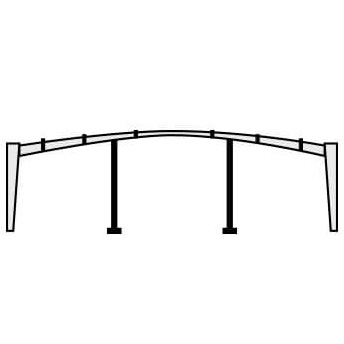 Multi-span Building Structure
Application: warehouse, factory shed, sales center or other large area of high eave.
Factory Building
Warehouse Building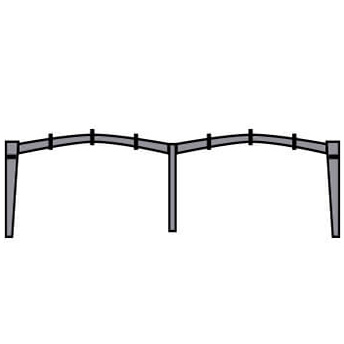 Multi-span Building Structure
Application: factory or factory's continuation, warehouse, garage workshop.
Factory Building
Warehouse Building
Application: factory or factory's continuation, warehouse, garage workshop.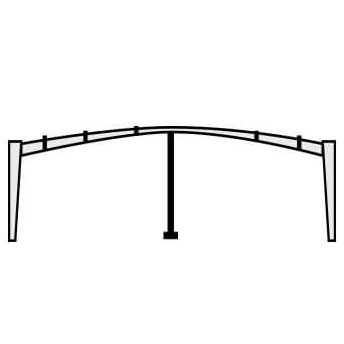 Single-span High Building Structure
Application: factory, warehouse, sales center, exhibition hall or sport building.
Factory Building
Warehouse building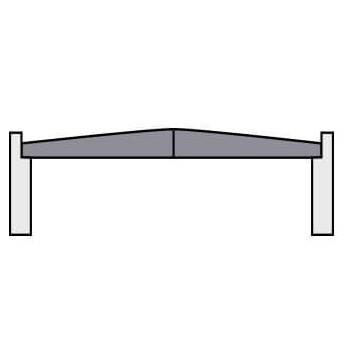 Single-span Low Building Structure
Application: office, exhibition hall, shop building, grocery and any kinds of store.
Office Building
Shop Building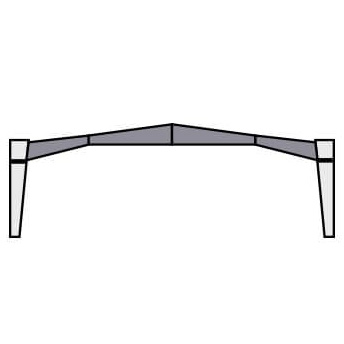 Standard-span Building Structure
Application: indstrial large span workshop(with crane), gymnasium, warehouse, garage, hangar.
Workshop Building
Warehouse Building
Precautions in the design of Steel Frame Building
Because the bending and torsional stiffness of the structural components of the portal steel frame is small, the overall stiffness of the structure is weak, so the design should consider the necessary measures to take during transportation and installation to prevent the bending and torsional deformation of the components.
To pay attention to the bracing system and corner bracing arrangement, and also the roof panel, wall panels, and elements of the connecting structure, so that it can participate in the overall work of the structure.
The rods that make up the structure member are thin. It needs to consider the requirements for production, installation, and transportation when design.
The effect of corrosion on the weakened cross-section of structural members should fully consider in the design.
The beam and column of the portal steel frame mostly adopt the variable section rod, the beam and column webs designed to take advantage of the bending strength, so the plastic design is no longer applicable.
Consequences of light-weighting in the design must note and adequately addressed, such as the fact that wind can reverse the load on lightweight roof.
Metal Building Material Selection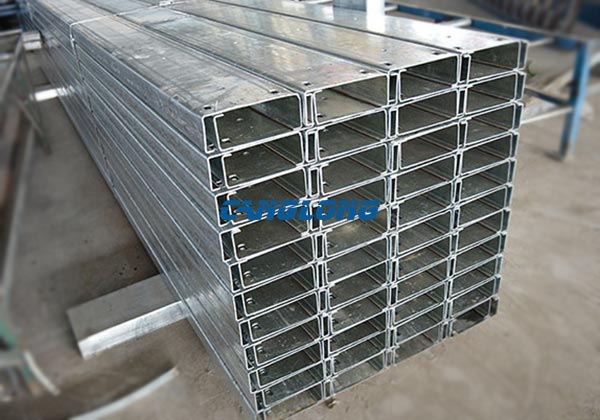 C-Section Steel
C-section steel is widely used in purlin and wall beam of steel structure building.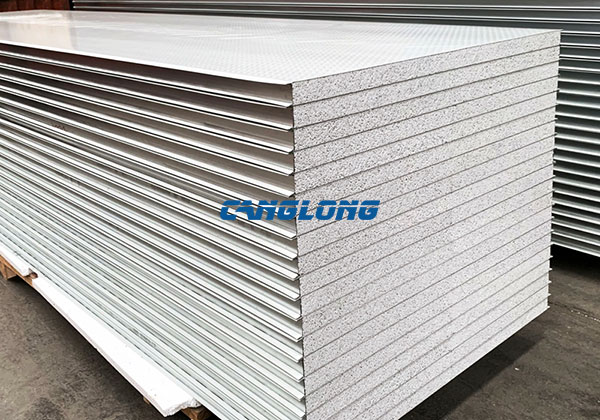 EPS Sandwich Panel
Low cost,Thermal insulation,Sound insulation, fire prevention and waterproofing, Beautiful appearanc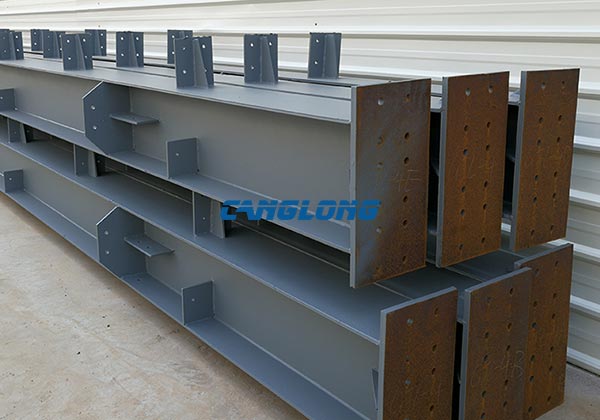 H-beam
H-beam is widely used in various civil and industrial structures, various large-span industrial buil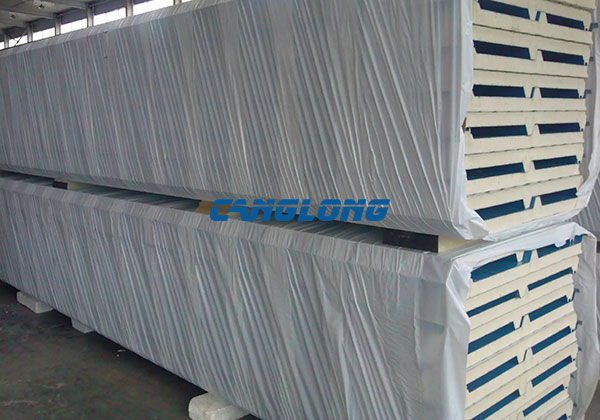 PU Sandwich Panel
PU sandwich board has low thermal conductivity, good thermal insulation, good fire resistance, non-t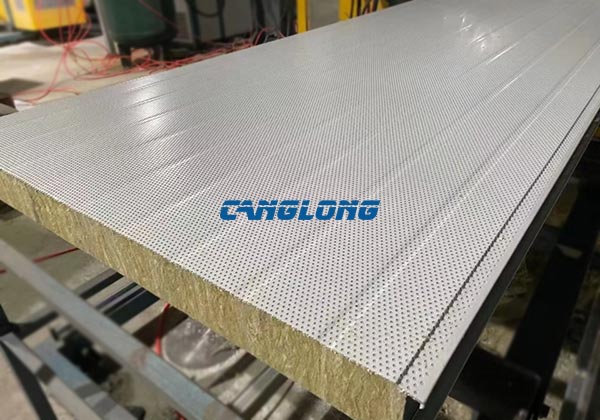 Rock Wool Sandwich Panel
Rock wool panel gives full play to the unique performance of rock wool core material, and has signif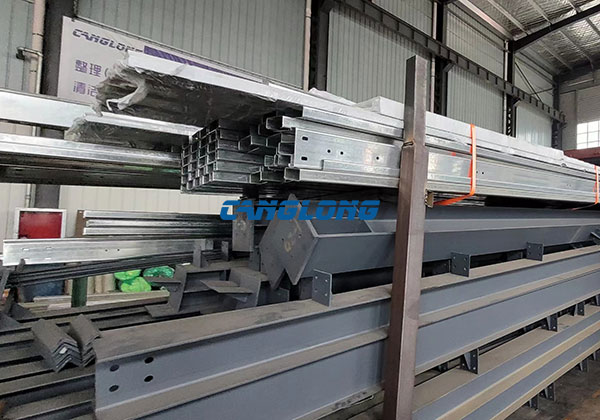 Steel Structure
Steel structure is a structure composed of steel materials, which is one of the main types of buildi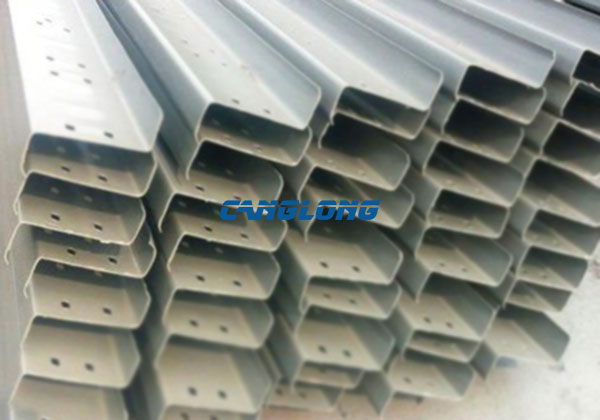 Z-Section Steel
Z-section steel is a kind of common cold-formed thin-walled steel, it is usually used in large steel
Metal Building Project Case Show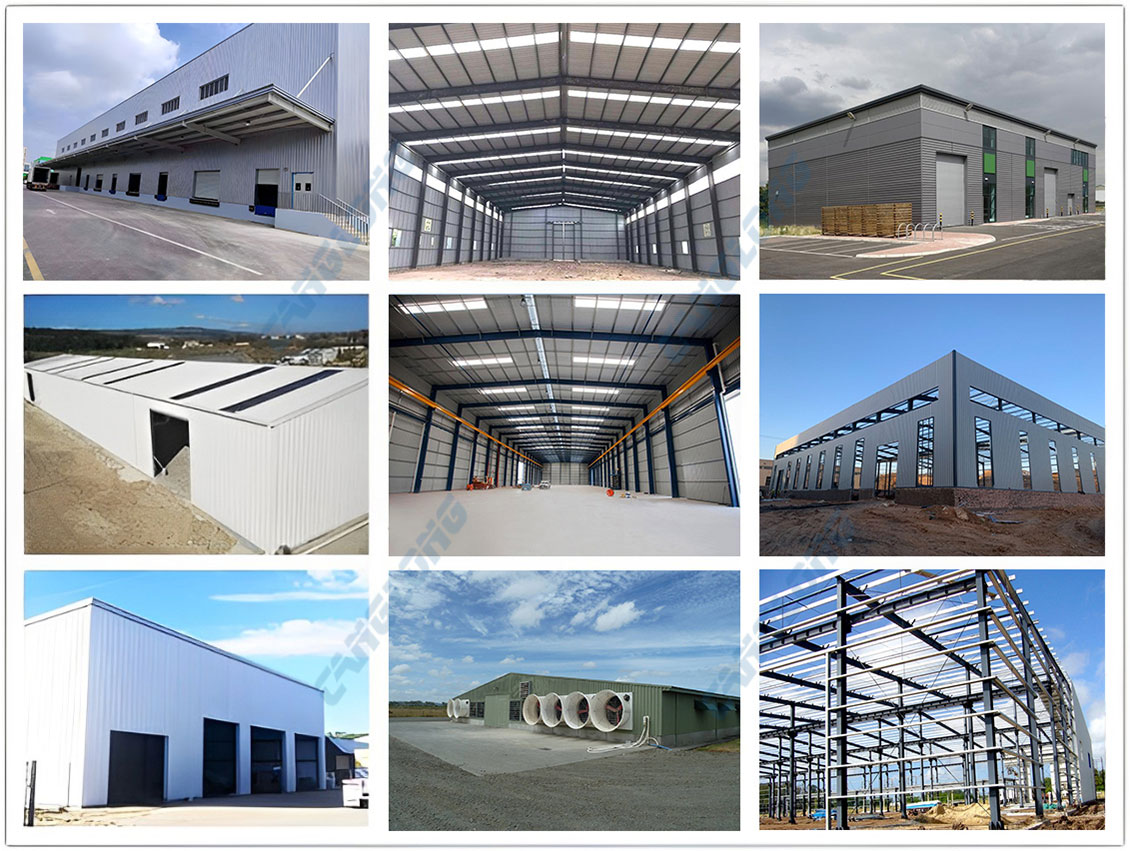 Steel Structure Company Production Workshop
Customer Recognition of Our Products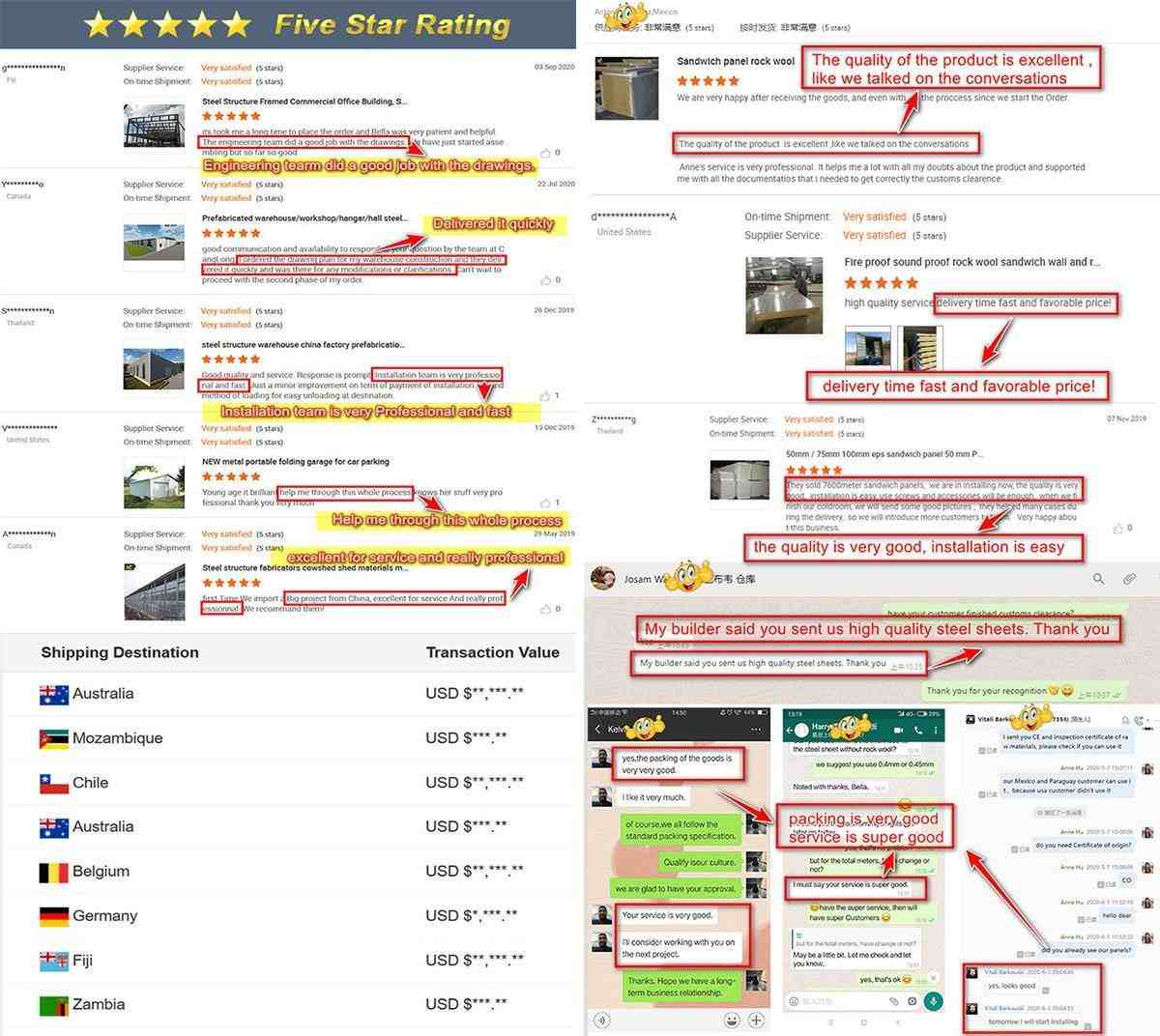 Get a Free quote