Professional design team to meet your quality needs
Canglong Group has an efficient, professional and high-quality team of designers. Team members have at least 15 years of experience in steel structure project design in this industry.
The design team of Canglong Group adopts the international mainstream design software, and carries out design analysis in strict accordance with international standards in the design process of each project. While ensuring the safety, energy saving and high efficiency of buildings, it effectively reduces the material loss and waste of the project and ensures the economic design scheme of each project.
The design team of Canglong Group always keeps a dedicated and continuous working attitude to ensure the sustainability of the final design scheme of each project. For each project, our team must undergo rigorous project safety analysis and the whole team will participate in the final drawings review of each project to ensure zero design mistakes.
Production Scale and Quality Control
Canglong Group is a comprehensive enterprise which integrates design, production, processing, logistics, transportation and construction in the steel structure construction industry. It has 23 production lines of various types of steel structures and plates, covering the production and processing of all materials in the steel structure construction industry. And has obtained ISO 9001 international quality management system certification, steel structure, color steel plate, integrated housing CE certification.
Canglong Group has 6 steel structure production lines with international advanced level. All the equipments are controlled by CNC digitally. It produces 200,000 tons of steel structure annually, so that the products you need can serve you faster.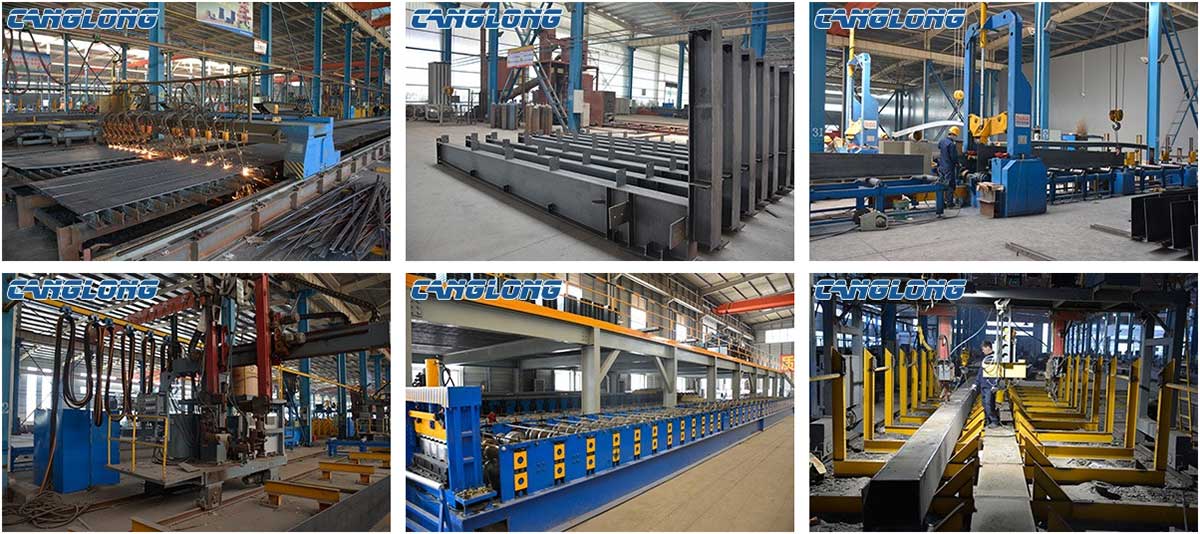 Canglong Group has 16 CNC CNC production lines of various types of color steel profiled sheets, which can meet the production and manufacture of various types, specifications, thickness and colors of color steel profiled sheets, and can meet your different needs.
With two production lines of color steel sandwich panel, your choice is wider. With a high-end polyurethane composite board production line, only for your high-demand customization.
There are 4 production lines for container houses and 2 production lines for K-type houses.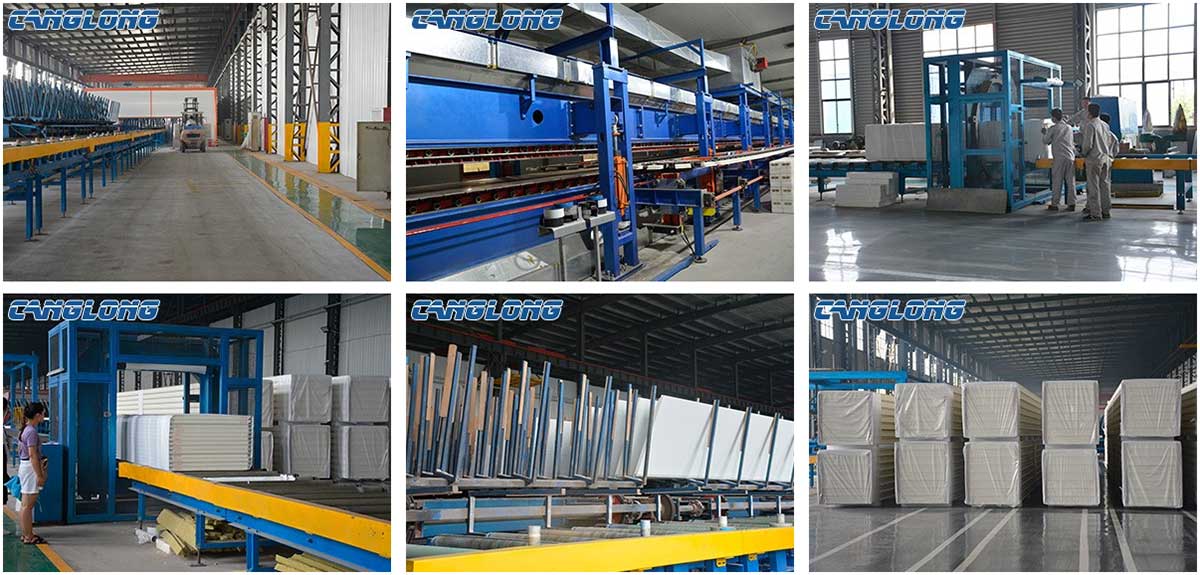 Engineering construction and after-sales service
Canglong Group has three top-ranking construction teams of steel structure projects, and has obtained the qualification certificate of general contracting of steel structure construction industry issued by the state. It has completed 5603 general contracting construction projects of steel structure projects in 126 countries worldwide. And has won the unanimous praise of a wide range of customers.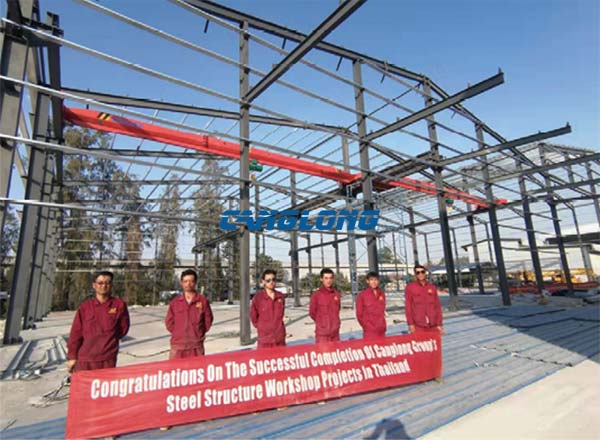 Canglong Group has established an efficient and professional after-sales service team, which will take the lead in replacing vulnerable parts free of charge during the quality guarantee period, helping customers to better complete the maintenance work of buildings on a regular basis, so as to make customers safer and more efficient in the use process.
We specialize in steel structures and have experienced field personnel who can install projects on a global scale. At the same time,we can aslo provide technical support for the installation.