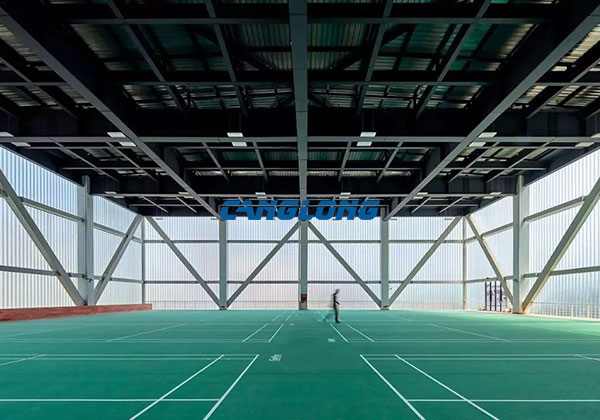 Steel Structure Gymnasium
PRODUCT PARAMETER
Place of Origin:
Henan, China (Mainland)
Standard:
GB/EU/ASTM/BS/AS/NZS Standard
Certificates:
CE, ISO9001
Grade:
Q235 / Q355
Type:
Steel Frame Structure
Surface Treatment:
Painted & Hot dip galvanized
Columns and Beams:
H-section Steel
Purlin:
C.Z Shape Steel Channel
Customized:
Customizable according to drawings
Product Detail
For the need for a sports arena that can meet current and future needs, steel structure engineering has one more advantage than other structures, which can be easily reconfigured to adapt to new uses. Generally, the steel structure engineering can be designed to allow expansion, for example, the required gymnasium can be built first, and then the space can be increased. Many stadiums sometimes serve as concert venues, or hold other activities that require open space. In addition to the main stadium, locker rooms and storage areas are required for sports facilities. You can increase or decrease the size and configuration of rooms by using movable steel frames, and divide the studio and other spaces at the same time.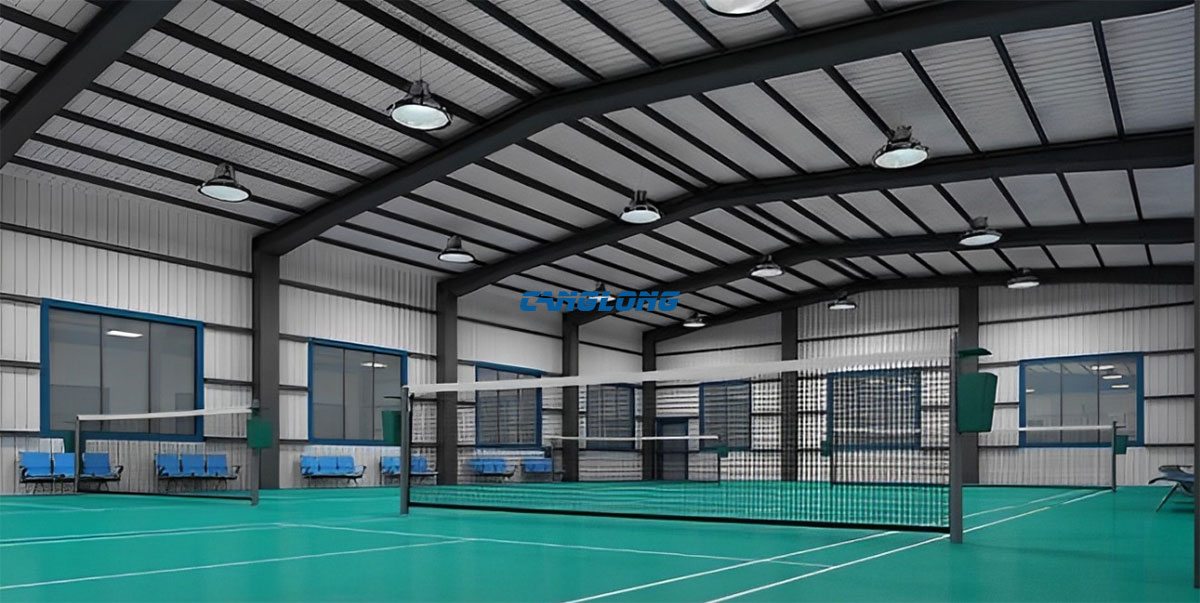 With its incomparable trend in environmental protection, the steel structure gymnasium is a pressure stabilizing concrete structure building. The future is the era of pursuing fashion and mainstream. As a new building structure, the steel sport building is often more attractive. The metal structure gymnasium has the advantages of low carbon, energy saving, green and environmental protection, and can be reused. Reconstruction, reconstruction, and demolition almost do not produce construction waste. The steel can be recycled. Compared with other buildings, the steel structure is one of the most popular buildings at present.
Advantages of steel structure gymnasium:
High strength and high strength to weight ratio; Good plasticity and toughness.
It is green and environment-friendly, does not produce any dust and gas, and can be recycled.
The material is uniform, consistent with the mechanical assumptions, and has high safety and reliability.
Factory production, high degree of industrialization and fast construction speed.

Compared with traditional buildings, the steel structure gymnasium belt has the following advantages:
1. The single storey span is large, and multi-level steel structure can also be used for construction.
2. Simple building and short construction period: all components are prefabricated in the factory and simply assembled on site, which greatly shortens the construction period. A 6000 square meter building can be basically installed in 40 days.
3. Durable: The steel sport building is easy to maintain, and the steel structure building designed by the general computer can resist the bad weather, and only needs simple maintenance.
4. Beautiful and practical: the steel structure building lines are simple and smooth, with a modern sense. Colored wall panels are available in a variety of colors. Light steel villas and walls can also be made of other materials, so they are more flexible.
5. Reasonable cost: the steel structure gymnasium building has a light deadweight, reducing the foundation cost, which is more than half of the cost of traditional concrete buildings. Moreover, the construction speed is fast, and the comprehensive economic benefit is much better than that of concrete structure buildings.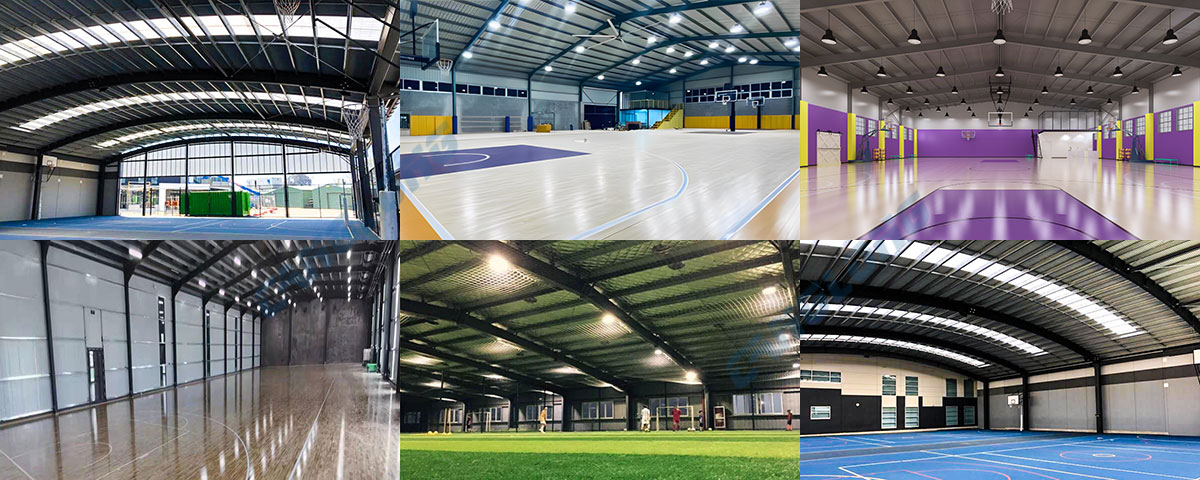 Get a Free quote