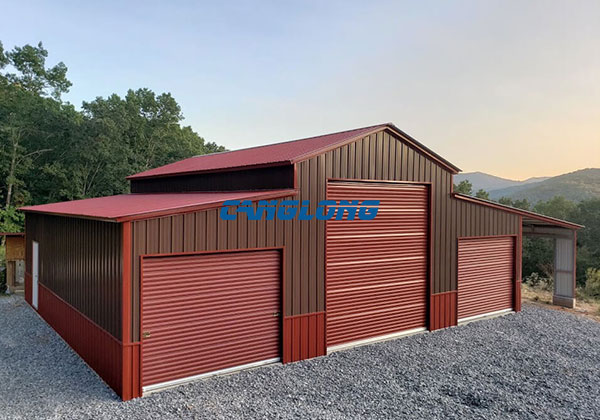 Metal Barn Buildings
PRODUCT PARAMETER
Place of Origin:
Henan, China (Mainland)
Standard:
GB Standard, EU/ASTM/BS/AS/NZS Standard
Certificates:
CE, ISO9001
Grade:
Q235 / Q355
Type:
Light Steel Structure
Surface Treatment:
Painted & Hot dip galvanized
Columns and Beams:
H-section Steel
Purlin:
C.Z Shape Steel Channel
Roof and Wall Panel:
Sandwich Panel, Color Steel Sheet
Product Detail
Metal barn building is an excellent steel structure building to meet the needs of agriculture and agricultural storage. These steel barn buildings are strong, durable, fireproof and weatherproof, and can be customized according to your needs. The structure of metal barn is a kind of steel structure, which is the progress of typical wooden barn architecture. Steel grain storage warehouse provides many excellent functions, such as excellent steel structure engineering.
The steel structure barn is designed to withstand weather factors such as snow and strong winds. The metal barn building is made of high-quality steel studs and corrugated steel plates. These barn metal structures can be small silos, large silos or industrial scale silos. In addition, metal barns can be used for the storage of anything, such as livestock, RV, residential barns and workshop barns.

Prefabricated metal barns promise to use factory precise components, allowing quick and easy on-site construction. All main frame members are cut, welded and drilled to achieve rapid bolt assembly. The rest of the frame components as well as the roof and wallboard are fixed with self drilling screws.
Canglong group's prefabricated steel grain storage warehouse can also protect your livestock and equipment from bad weather. We also provide decades of trouble free and impeccable services. The metal barn kit offers a variety of door and window options, including large overhead doors for accommodating heavy agricultural equipment. Choose from a variety of natural lighting options, including high-intensity sidewall lighting and skylights.
Most people choose our durable and attractive steel plates and decorations to complete the exterior of the steel framed barn. However, stones, bricks, stucco, wood or other decorative materials can be added to achieve various appearance styles. Canglong offers so many standard options and additional functions that you can easily customize your steel barn to meet your unique needs.

White steel barn with dark green trim and shade shed on the side. Modify your metal barn kit with three standard liner and bulkhead styles of your choice, and there are many attractive colors to choose from. You may want to add partitions for stables or dairy stables, a separate tack and equipment room, or even an office area to your barn. In addition, the optional insulation kit can provide years of energy conservation, climate control and comfort.
We can customize the size of any building to meet your needs. The metal building barn manufacturer will assist you to complete the whole design and procurement process of the metal barn building structure. Once your building is purchased and your land is ready, our installer will deliver and install your prefabricated metal barn within 1-2 days. Our installers are the best barn builders in the industry. We promise you that our metal barn is also the best in the industry.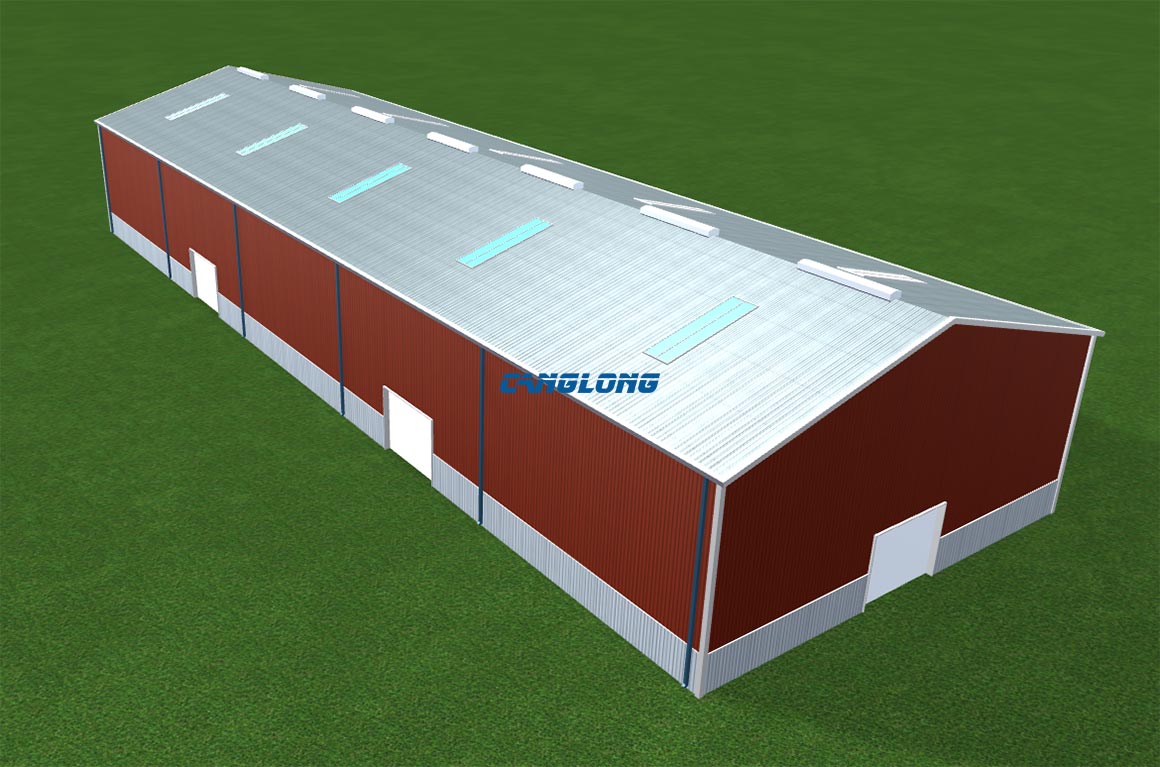 Get a Free quote