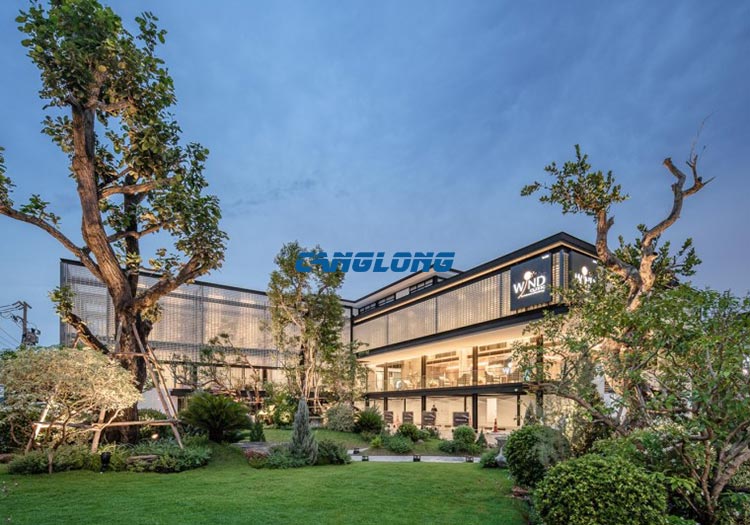 Steel Construction Medical Clinic
PRODUCT PARAMETER
Place of Origin:
Henan, China (Mainland)
Standard:
GB Standard, EU / ASTM / BS Standard
Certificates:
CE, ISO9001
Grade:
Q235/Q355
Brand Name:
Canglong Group
Type:
Light Steel Structure
Surface Treatment:
Painted & Hot dip galvanized
Columns and Beams:
H-section Steel
Purlin:
C.Z Shape Steel Channel
Roof and Wall Panel:
Sandwich Panel, Color Steel Sheet
Product Detail
The steel construction medical clinic is a building composed of steel materials, and the steel structure is one of the main building structure types. The steel construction of the rehabilitation center is mainly composed of steel beams, steel columns, steel trusses and other components made of profiled steel and steel plates, and adopts rust removal and rust prevention processes such as silanization, pure manganese phosphating, washing and drying, and galvanizing. Welds, bolts or rivets are usually used to connect components or parts. Because of its light weight and simple construction.
The design of the steel construction medical clinic uses steel structure as the main structure, and glass bricks can be used as the main exterior wall material. In the afternoon, flashes of sunlight hit the building, allowing the building to stand out as the owner wanted.
Reasons for choosing steel structures in medical clinics
The characteristics of steel are high strength, light weight, good overall rigidity and strong resistance to deformation, so it is especially suitable for the construction of large-span, super-high and super-heavy buildings.
The steel structure material has good homogeneity and isotropy, and is an ideal elastic body, which is in line with the basic assumptions of general engineering mechanics.
Steel construction materials have good plasticity and toughness, can have large deformation, and can withstand dynamic loads well.
The construction period is short, the degree of industrialization is high, and specialized production with a high degree of mechanization can be carried out.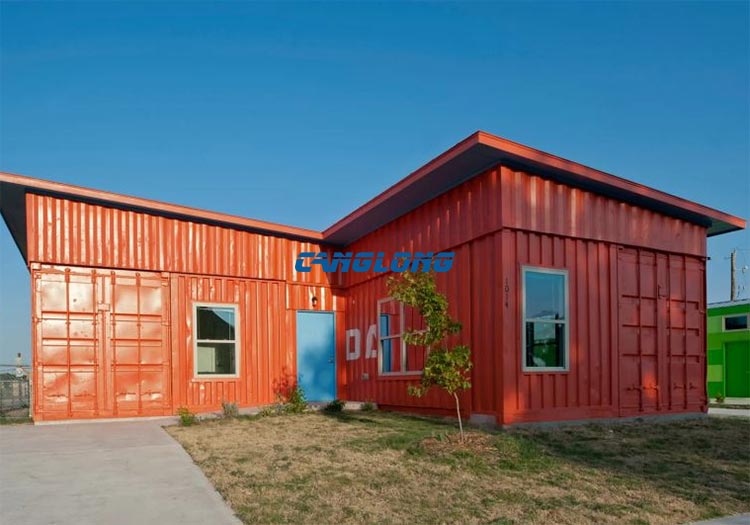 The doctor needed the steel structure building to attract passersby at the intersection and that the building should not be too hot. The steel structure medical clinic needed to maintain natural lighting and space within the "glass brick" project.
Therefore, glass bricks can be chosen as the main material as it solves many of our problems and we also want our projects to have areas of natural light. The trees in the project area need natural light without being too hot inside.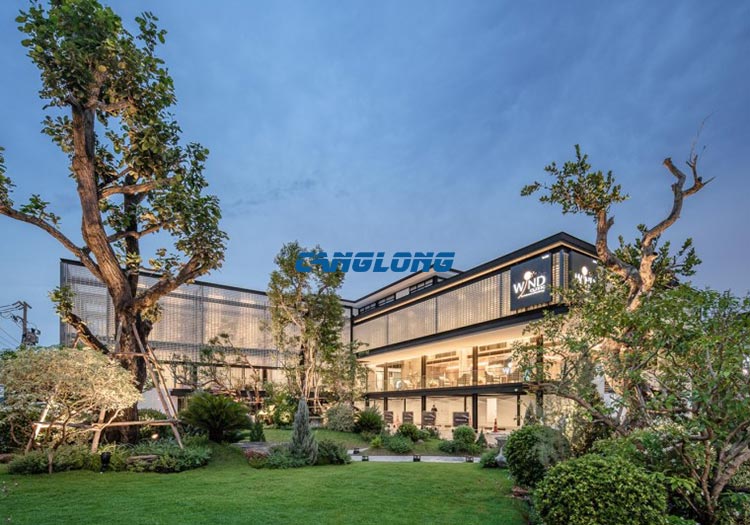 The design of the steel construction medical clinic is our experiment to try new ideas, it can connect the creative ideas with the main needs of the owners. Customers come into the clinic and feel comfortable, they don't feel like they're coming to an ordinary clinic. We want to feel relaxed when they enter this space, this program, the space where the trees and gardens are connected, making this building outstanding inside and out, a clinic that well caters to the needs of the client and the owner.
Get a Free quote