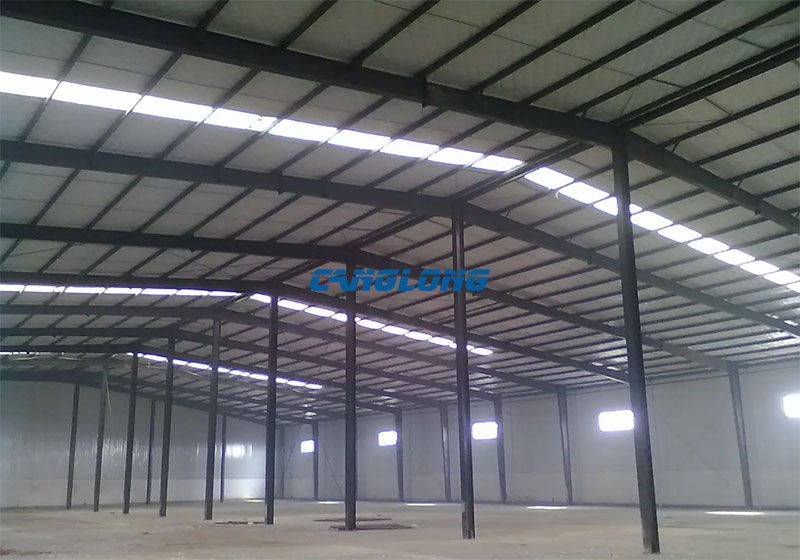 Metal Structure Workshop
PRODUCT PARAMETER
Place of Origin:
Henan, China (Mainland)
Standard:
GB Standard, EU Standard, ASTM Standard, BS Standard, AS/NZS Standard
Certificates:
CE, ISO9001
Grade:
Q235 / Q355
Type:
Light Steel Structure
Surface Treatment:
Painted & Hot dip galvanized
Columns and Beams:
H-section Steel
Purlin:
C.Z Shape Steel Channel
Roof and Wall Panel:
Sandwich Panel, Color Steel Sheet
Product Detail
Metal structure workshop mainly means that the main load-bearing components are composed of metal steel. Including steel columns, steel beams, steel structure foundations, steel roof trusses, and steel roofs. Note that the walls of steel structures can also be enclosed by brick walls. Due to the increase in steel production, many new plants have begun to be constructed with steel structures, which can be divided into light and heavy steel structure workshop. Industrial and civil construction facilities built with steel are called steel structure buildings.
Prefab metal structure workshops are very durable. They are strong enough to withstand heavy snow, strong winds and strong earthquakes. Wall and roof panels are galvanized and can also be coated with an aluminum compound to prevent rust and increase usage.
Metal structure buildings are also non-flammable and therefore less likely to be destroyed by fire, making them ideal for storing hazardous chemicals. When installed together, the wall and roof panels overlap. This leaves no openings, allowing the building to be isolated from the outside world. This helps keep buildings warm in winter and cool in summer, saving energy costs.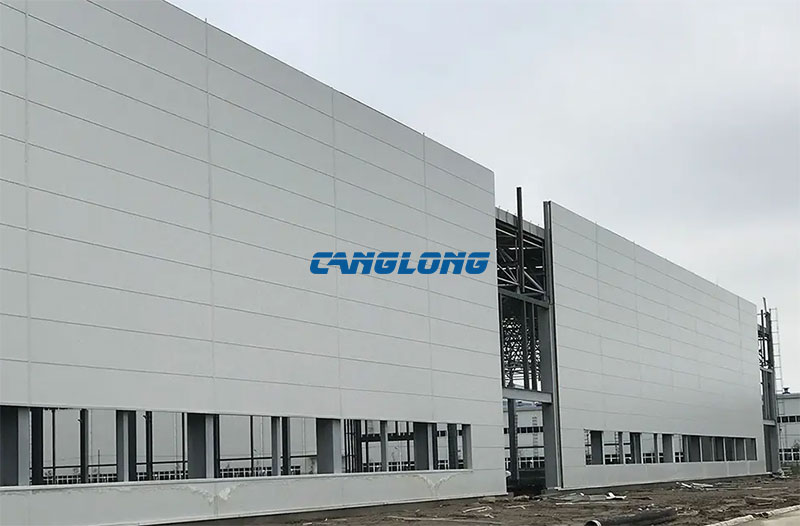 The construction of prefab steel workshop is a systematic project, and its construction will also be affected by many factors. The elements that affect the quality of its construction mainly include the following three aspects: human elements, data elements, and objective environmental elements. The human element is the most central, because talent is always the carrier of steel structure construction, which is also the key to affecting the level of steel structure construction. This is mainly manifested in the control of the overall construction quality. Assuming that the workers do not have steel structure construction skills, this will lead to the fragmentation of each construction link, and the lack of reasonable matching of each link will eventually affect the progress of the project construction. and negative impact on quality.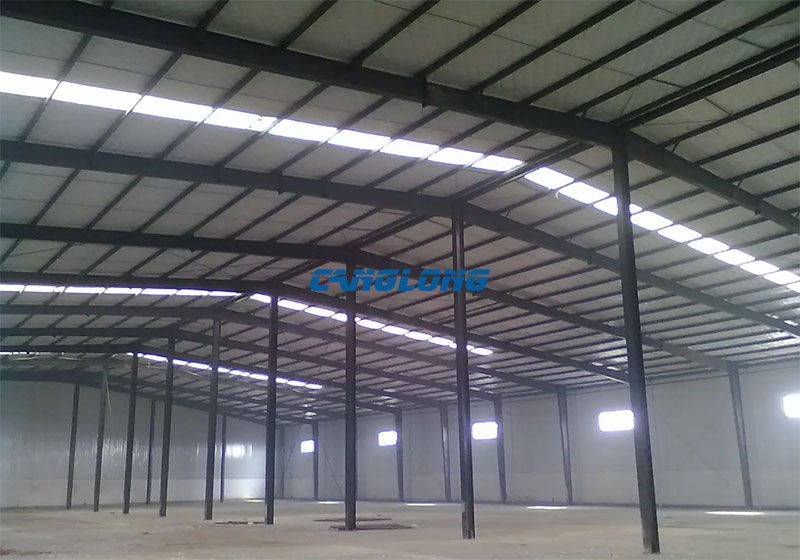 The advantages of steel structure workshops are as follows:
1. Wide range of uses, suitable for factories, warehouses, office buildings, gymnasiums, hangars, etc. It is not only suitable for single-storey long-span buildings, but also for the construction of multi-storey or high-rise buildings.
2. The construction is simple and the construction period is short. All components are prefabricated in the factory, and only simple assembly is required on site, which greatly shortens the construction period. A building of 6,000 square meters can be basically installed in just 40 days.
3. Durable and easy to maintain, the steel structure building designed by general computer can resist harsh weather and only needs simple maintenance.
4. Beautiful and practical, the lines of the steel structure building are simple and smooth, with a modern sense. Coloured wall panels are available in a variety of colours, and other materials are also available for the walls, allowing for greater flexibility.
5. The cost is reasonable, the steel structure building is light in weight, reduces the basic cost, the construction speed is fast, and it can be completed and put into production as soon as possible, and the comprehensive economic benefit is much better than that of the concrete structure building.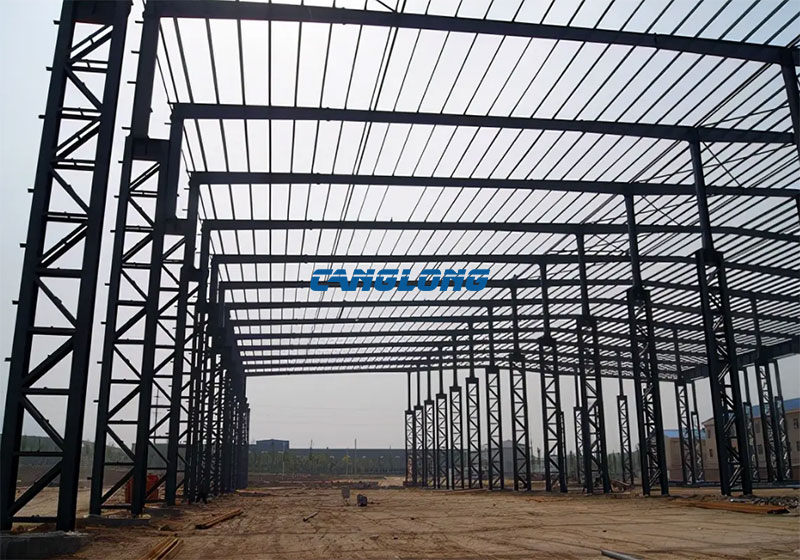 Factors Affecting the Cost of Metal Structure Workshop
Workshop building scale.
Material selection for prefabricated metal structure workshops.
Cost of construction personnel and transportation materials.
The location of the plant and its own length, width and height.
What type of steel structure is needed, such as steel structure workshop, steel structure garage, office building or mezzanine, stairs, billboards, outdoor elevator shaft, steel structure canopy, etc.
Get a Free quote