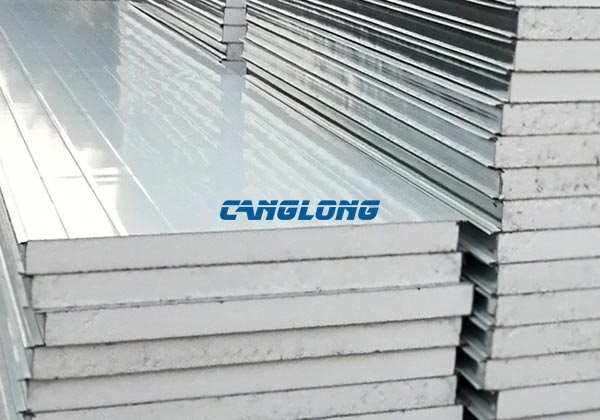 EPS Sandwich Panel
Product Parameter
Place of Origin:
Henan, China (Mainland)
Standard:
GB Standard
Certificates:
CE, ISO9001
Brand Name:
Canglong Group
Surface Treatment:
Painted & Hot dip galvanized
Metal sheet:
steel sheet / Aluminum plate / PVC
Metal sheet thickness:
0.2~0.8mm
Core Material:
eps foam
Core Material Thickness:
50mm 75mm 100mm 150mm 200mm
Width:
950mm / 1150mm
Product Detail
The polystyrene foam plastic sandwich panel is made of color steel sheet as the surface, closed-cell self-extinguishing polystyrene plastic as the core material, and the color steel sheet is pressed by an automatic continuous forming machine and then bonded with a high-strength adhesive. A high-efficiency new composite building material.
The polystyrene foam sandwich panels (EPS sandwich panel) are made of raw materials, which are pre – formulated, cured, molded, dried and cut. They can produce foam panels of various thickness. Widely used in construction, thermal insulation, packaging, freezing, daily necessities, industrial casting and other fields. It can also be used in exhibition halls, wardrobes, advertising signs and toy manufacturing. At present, in order to meet the national building energy-saving requirements, it is mainly used in external wall insulation, internal wall insulation and floor heating.

EPS Sandwich Panel have the following characteristics:
① Low cost ② Thermal insulation ③ Sound insulation, fire prevention and waterproofing ④ Beautiful appearance and good overall effect ⑤ Easy installation, strong plasticity, can be cut at will to meet different design needs.
The thickness of polystyrene foam sandwich panels is as follows: 50mm / 75mm / 100mm / 150mm / 200mm.
Sandwich panel parameters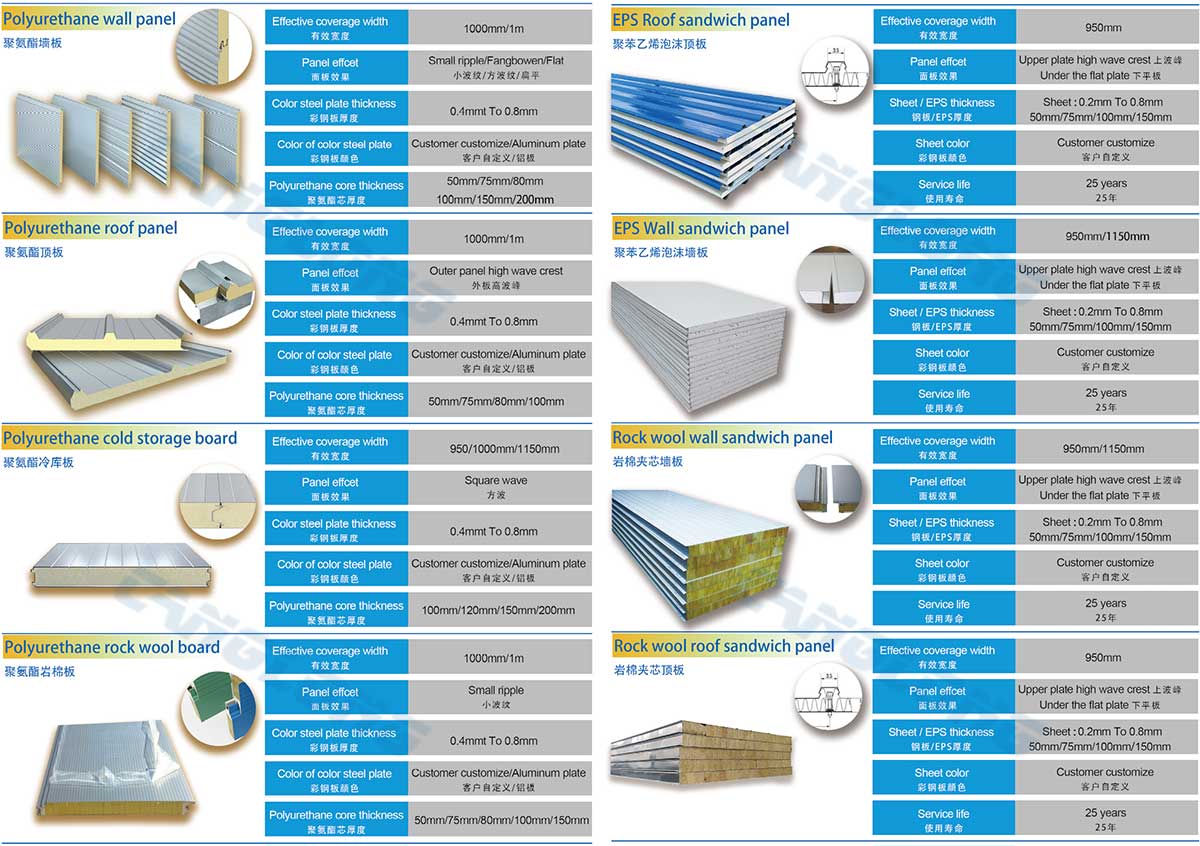 Stainless steel EPS sandwich panel production line
Application of polystyrene foam sandwich panels
Polystyrene foam sandwich panels are widely used in refrigerators, freezers, refrigerators and so on because of the characteristics of thermal insulation and price friendly to people. Civil buildings are often used in large-span structural roofs, walls, thermal insulation (or fire prevention) plants, purification plants, high and intermediate portfolio housing, container houses, etc..

Get a Free quote