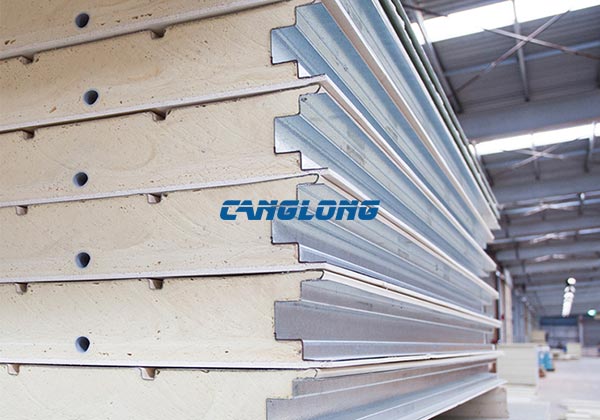 Polyurethane Sandwich Panel
Product Parameter
Place of Origin:
Henan, China (Mainland)
Standard:
GB Standard
Certificates:
CE, ISO9001
Brand Name:
Canglong Group
Surface Treatment:
Painted & Hot dip galvanized
Metal sheet:
steel sheet / Aluminum plate
Metal sheet thickness:
0.4~0.8mm
Core Material:
polyurethane
Core Material Thickness:
50/75/80/100/150/200mm
Width:
1000mm / 1m
Product Detail
Polyurethane sandwich panel is a bimetallic, single-metal, non-metal composite sheet made of polyurethane rigid foam as insulation layer. It is usually used in industrial plants, logistics storage, wall and roof enclosure systems for integrated houses. The bonding strength of the polyurethane sandwich panel is not less than 0.09MPa, the combustion performance of the sandwich panel reaches B1 grade, and the flexural capacity of the sandwich panel is Lo/200 (Lo is the distance between the supports), the bending load of the sandwich panel The force is not less than 0.5Kn/m2.

Characteristics of polyurethane sandwich panel
1.  Low thermal conductivity. The polyurethane sandwich panel composite panel has the small thermal conductivity and good thermal insulation performance, and is the best thermal insulation material at present.
2. The plate shape is beautiful, the installation is convenient, the concealed nails are connected, the surface has no exposed screws, and the building wall is beautiful and smooth.
3. Polyurethane sandwich panel has good fire resistance.
4. Polyurethane sandwich panel is non-toxic and tasteless.
5. Wide temperature range.
6. Waterproof, moisture proof.
The commonly used thickness of polyurethane sandwich panels: 50mm / 75mm / 100mm / 150mm / 200mm.
The effective width of the polyurethane sandwich panel: Roof: 1000mm, Wall: 950mm / 1150mm.

Parameters of sandwich panel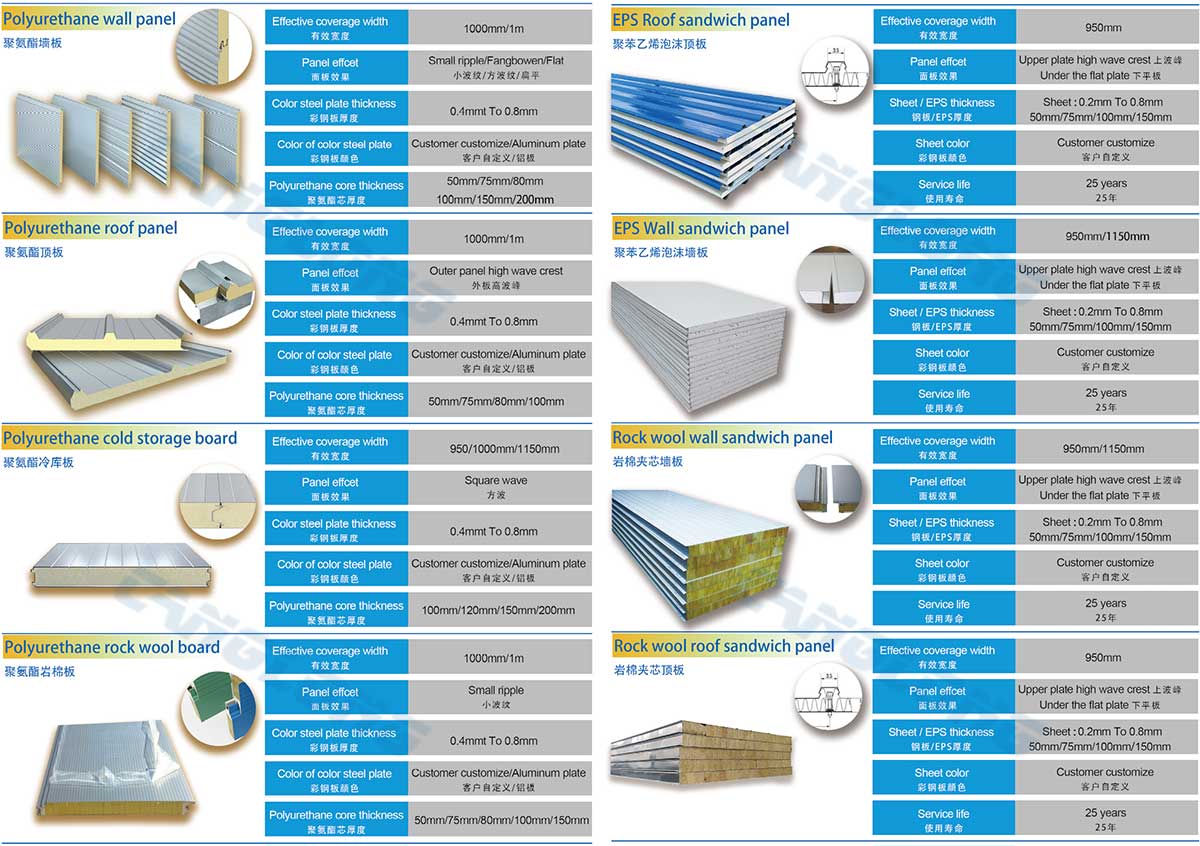 PU sandwich panels production process
Get a Free quote