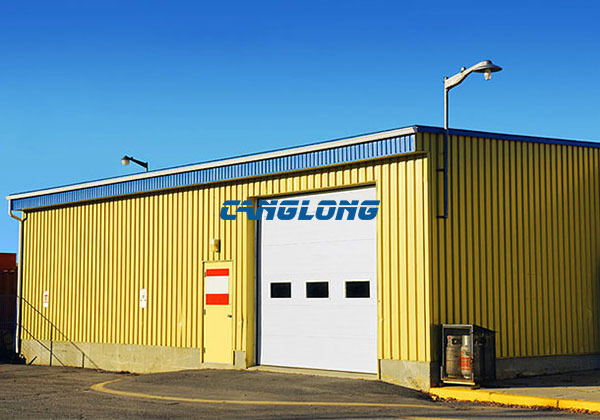 Small Steel Warehouse
PRODUCT PARAMETER
Place of Origin:
Henan, China (Mainland)
Standard:
GB Standard, EU Standard, ASTM Standard, BS Standard, AS/NZS Standard
Certificates:
CE, ISO9001
Grade:
Q235 / Q355
Type:
Light Steel Structure
Surface Treatment:
Painted & Hot dip galvanized
Columns and Beams:
H-section Steel
Purlin:
C.Z Shape Steel Channel
Roof and Wall Panel:
Sandwich Panel, Color Steel Sheet
Product Detail
The steel structure warehouse building is made of steel. From beam to column, these steel warehouses structure are designed to provide a solid warehouse, but do not have the cost of traditional warehouses. The infrastructure for small warehouses is more cost-effective and lightweight, making it easier to install them if you are in a hurry or have a limited budget.
How to design the steel structure warehouse building?
Steel structure is one of the most reliable materials for warehouse building design. It is not only durable, but also faster and easier to build, making it an excellent choice for industrial and commercial buildings. We can provide you with the architectural design of steel structure warehouse suitable for your industrial and commercial needs.
Steel warehouse buildings are built in different ways. There is what we call the cold and hot rolling process. We can provide everything you need to build a steel frame structure, including walls and roofs.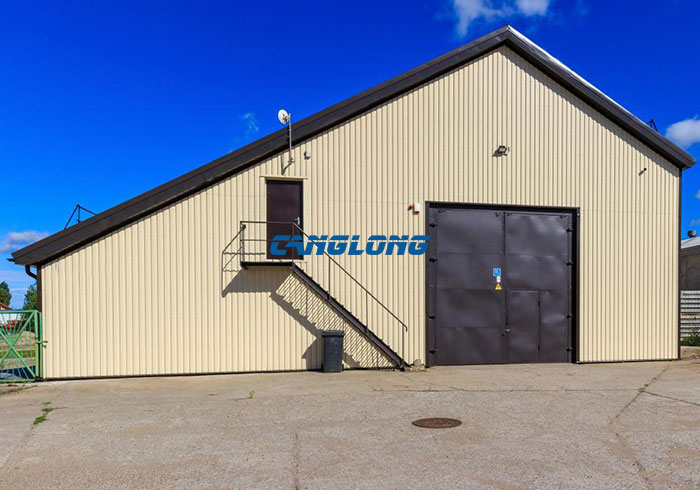 Small warehouse steel structure design drawing
Selecting a steel structure drawing or plan involves assessing the scale needs of your business. It is important to understand what tasks need to be completed in order to select a plan that will ensure that these tasks are performed.
We can provide your enterprise with carefully arranged structural drawings or plans of small steel warehouses to meet your specific needs, especially in terms of size and function.
What determines the price of steel prefabrication warehouse?
Steel prefabrication warehouse is a good alternative for enterprises that need fast warehouse. Since they are prefabricated, all that remains is to install them. Prefabricated small warehouses are also more durable than warehouses built from scratch because prefabricated materials are manufactured to strict standards. This means that the prefabricated materials will not leave the factory without thorough quality inspection and control.
Compared with building a warehouse from scratch, the price is also more affordable. Because the materials are prefabricated, they are usually mass-produced, thus reducing the indirect cost of construction. Prices vary depending on the size of the building and the complexity of the design.
Talk to us about the cost of our prefabricated warehouse. We can create a steel prefabrication warehouse that suits your budget preferences.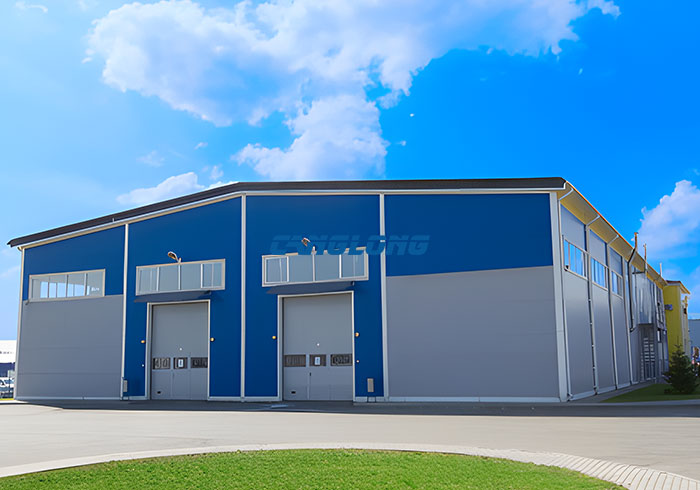 What material is used for the wall of small steel warehouse?
Steel structure warehouse walls are usually made of steel. This is one of the most cost-effective options. There are also some steel wall materials with interlocking function, so they are easier to weld to obtain more stable support. In some cases, aluminum and iron materials can be mixed with steel to create a weatherproof support for the warehouse.
Other materials such as glass fiber, plastic and wood can also be used for the walls of small steel warehouses. However, steel is still the most popular choice because it is strong and can withstand harsh external conditions without damaging its structure. It has a longer service life than other standard materials such as plastic or wood.
Get a Free quote