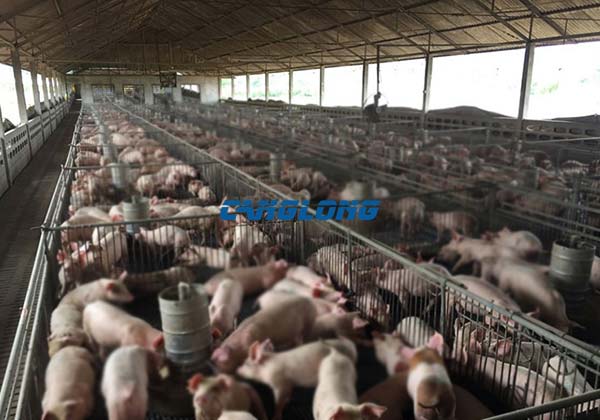 Steel Structure Pig Shed
Product Parameter
Place of Origin:
Henan, China (Mainland)
Standard:
GB Standard
Certificate:
CE, ISO9001
Grade:
Q235/Q355
Brand Name:
Canglong Group
Type:
Light Steel Structure
Surface Treatment:
Painted & Hot dip galvanized
Columns and Beams:
H-section Steel
Purlin:
C.Z Shape Steel Channel
Roof and Wall Panel:
Sandwich Panel, Color Steel Sheet
Product Detail
Steel Structure Pig House Design
The area of the pig house. The size of the steel structure pig shed is determined according to the size and density of the feeding. In general, the boar is 6-7 square meters per head, the finishing pig is 1 to 1.5 square meters per head, and the empty sow and pregnant sow are 2 to 2.5 square meters per head , delivery sow 4 – 4.5 square meters / head. The layout of the pig house building is related to the combination of pigs, feeding methods, feed types (dry materials, thin materials, wet materials), feeding equipment, feeding methods (free feeding, regular quantitative feeding). The common pig house layout is a single-row rear walkway and a double-row walkway.
Most of the steel structure pig shed are mixed structures, which are supported by brick walls and roof trusses. Cement floors, rubber floors, plastic floors or heated floors are generally used in pig houses. The structure of the feeding trough is simple, sturdy and durable, and is easy to feed, wash and disinfect.

The infrastructure equipment for pig house
Automated feeding equipment: The automated feeding system delivers the feed from the tank to the pig house for precise feeding.IT can set time for feeding.
Drinking water equipment: There are many types of automatic drinking fountains for pigs, such as duckbill, nipple, stainless steel drinking bowl, water level controller with drinking tray (pig water drinking device).
Ventilation equipment: In order to eliminate harmful gases in the pig house, reduce the temperature in the pig house and the local temperature adjustment, ventilation must be carried out.
Automatic cleaning equipment: Automatic oil discharge equipment can reduce the cost of artificial decontamination, maintain a good air environment indoors, reduce the incidence of diseases, and give the pig farm a good environmental space.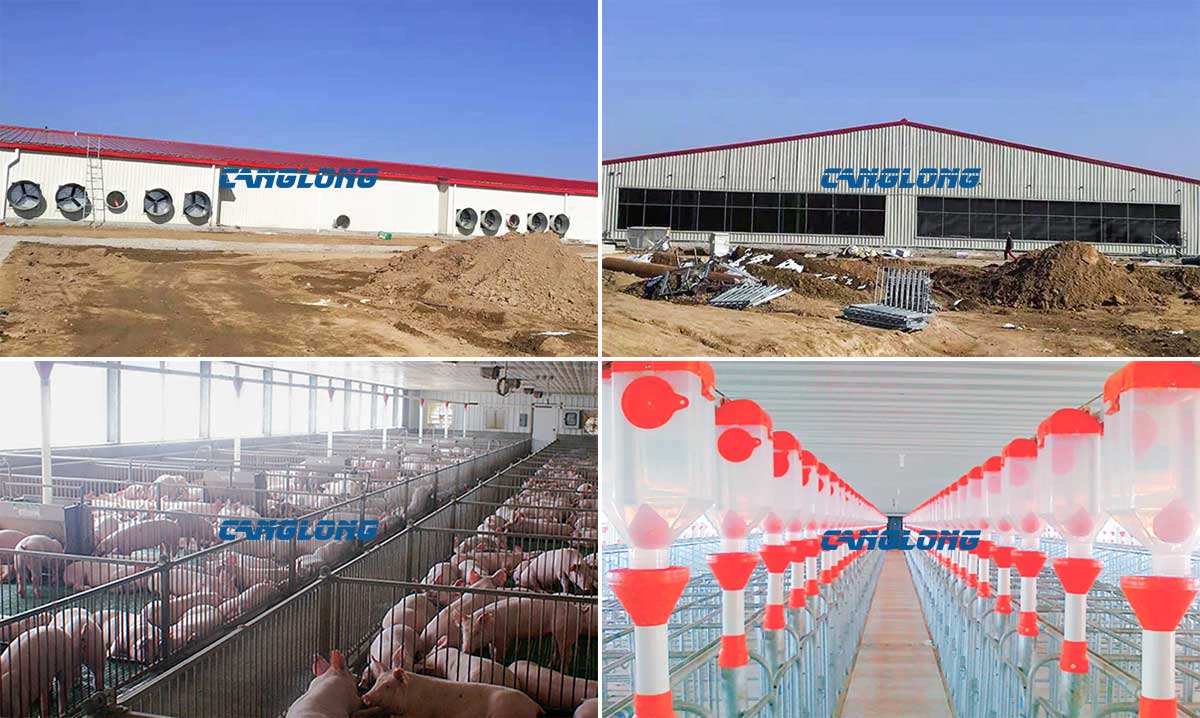 Application of steel structure in farm buildings

Get a Free quote