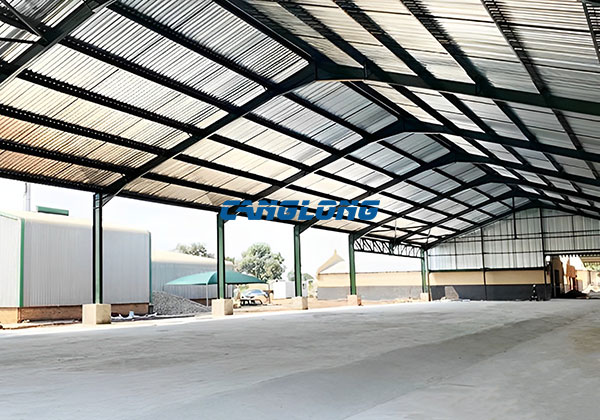 Steel Structure Shed
PRODUCT PARAMETER
Place of Origin:
Henan, China (Mainland)
Standard:
GB Standard
Certificates:
CE, ISO9001
Grade:
Q235 / Q355
Brand Name:
Canglong Group
Type:
Light Steel Structure
Surface Treatment:
Painted & Hot dip galvanized
Columns and Beams:
H-section Steel
Purlin:
C.Z Shape Steel Channel
Roof and Wall Panel:
Sandwich Panel, Color Steel Sheet
Product Detail
Steel shed buildings are prefabricated steel structures that can be used to store various applications, agricultural machinery or specialized equipment. Choose from closed buildings with open wall designs. Prefabricated steel structure buildings can make construction easy. Anyone with no development experience can put together one of our metal storage sheds.
Introduction of steel structure shed workshop
We design buildings with bolted construction and all metal structures are welded, drilled and painted in our factory. Metal storage sheds are ideal for farmers who need to store equipment or products; homeowners who want to store lawn equipment and garden tools; or large corporations who want to protect industrial equipment.
Structural steel sheds are made of high-quality, high-strength steel to provide optimal product protection and ensure that everything stored inside is safe and secure. Our steel shed building designs are flexible and easy to change to suit your building specifications. Each shed is specially designed for your site and designed to suit the climatic conditions of your area. Steel sheds have many uses and are perfect for storing grain, fertilizer, equipment, fodder, hay or your harvest.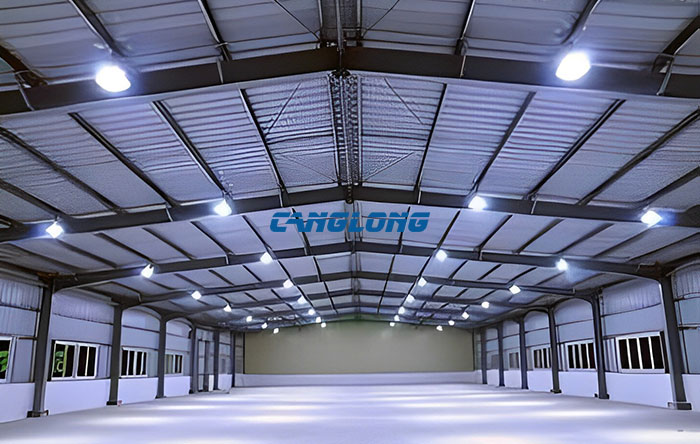 Features of steel shed building
A steel structure shed is a light steel structure building. The main structure of the steel shed is H-section steel, including steel columns, steel beams or floor beams, and the roof and wall panels are fixed on the purlins and wall beams with corrugated monochrome plates.
Large space: The shed is used as a storage room. Correspondingly, there are many requirements for space separation, and there are also specific requirements for building construction materials. The use of steel structures to build sheds is due to the small cross-section of the columns, which take up less indoor space. Compared to the space area occupied by traditional reinforced concrete columns, the separation of interior spaces is somewhat hindered. So currently, steel shed buildings are more accessible.
Lightweight: The steel structure is not only light in weight, high in strength, good in plasticity, and good in toughness, so that the steel structural components can be processed into different shapes through different processing. The quality and type of structure meet the customer's requirements. The construction period of the steel shed is short, which can reduce the investment cost. The steel structure is processed in the factory, which can reduce the construction steps on site.
Environmental protection: steel structure materials are environmentally friendly, easy to install, and construction and demolition have little impact on the surrounding environment. It will not cause much impact on the surrounding environment. Materials can be recycled and reused, reducing material waste and saving resources. Metal construction has the advantages of dry construction, so it can also have different properties when used in construction in various industries.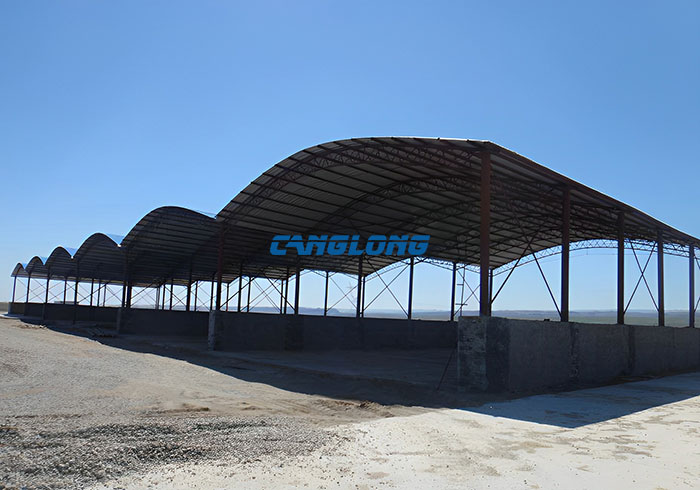 Advantages of steel structure shed
We provide free consultation and prepare sketches to show layouts and elevations. Canglong Group designs steel sheds to withstand some of the worst weather events. It is designed to handle heavy snow loads in cold climates, hurricanes, tornadoes, and even seismic activity in earthquake-prone areas.
Metal sheds are easy to assemble, durable and affordable compared to other types of traditional structures. It also has the largest amount of storage per square meter. Its clear span design allows customers to use 100% of the available space inside.
Roof truss structure type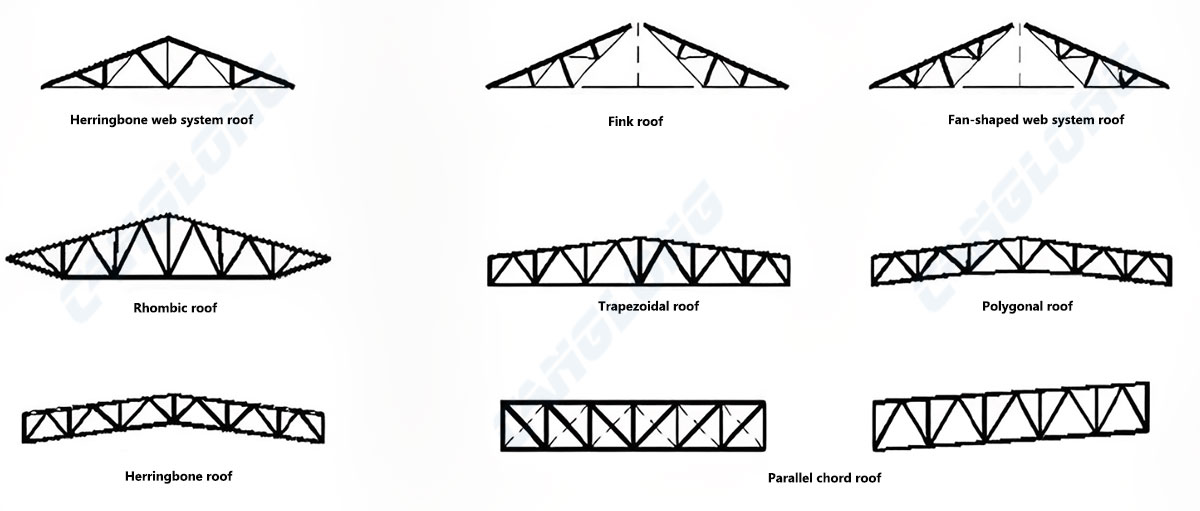 Roof frame structure type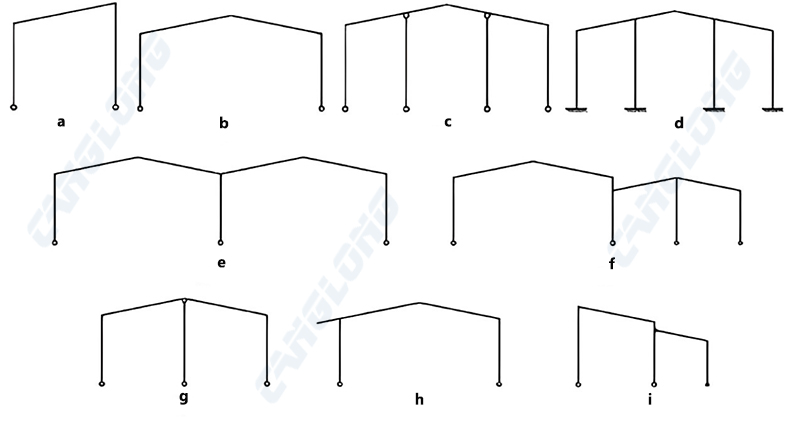 Main building structures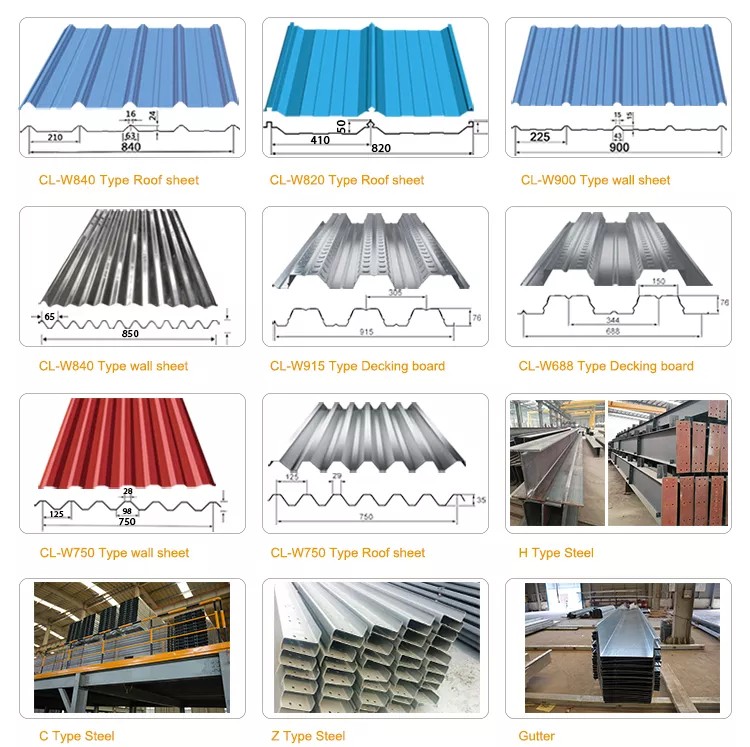 Get a Free quote