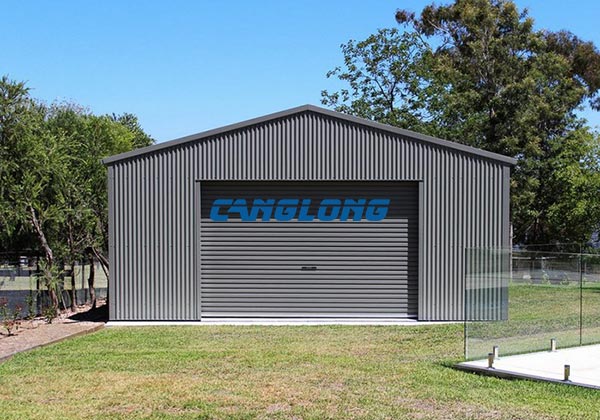 Metal Structure Garage Kits
Product Parameter
Place of Origin:
Henan, China (Mainland)
Standard:
GB Standard, EU Standard, ASTM Standard
Certificates:
CE, ISO9001
Grade:
Q235/Q355
Brand Name:
Canglong Group
Type:
Light Steel Structure
Surface Treatment:
Antirust painted & Hot dip galvanized
Columns and Beams:
H-section Steel
Purlin:
C.Z Shape Steel Channel
Roof and Wall Panel:
Sandwich Panel, Color Steel Sheet
Product Detail
The garage is an important part of your property. Almost every family now has a car. The durable metal structure garage kits can not only protect your vehicle, but also add value to your property. The steel structure garage has the advantages of simple installation, fast construction, low cost and environmental protection. Steel structure is an ideal garage construction structure. No building material has the same design flexibility as steel, which is an important reason why you need a steel garage building.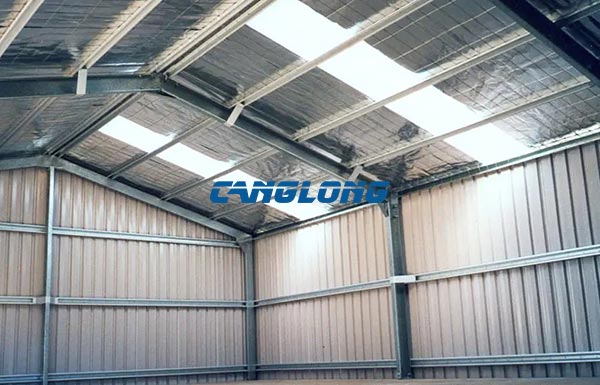 The main function of the metal structure garage is to store and protect vehicles, and the steel structure is the most high-quality building material. It is durable and does not need maintenance later. Unlike wood, it deteriorates after several years and needs to be replaced regularly.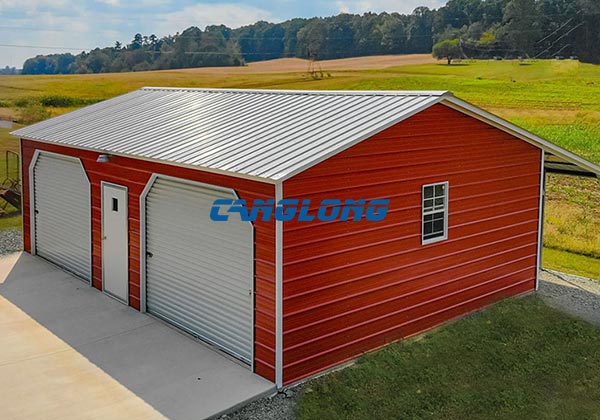 Compared with the concrete structure, the steel structure garage kit has excellent seismic performance. In earthquake prone areas, prefabricated metal buildings are the best building structures. In addition, the installation of prefabricated metal garage buildings is simple, and the construction speed is only one third of that of concrete structures.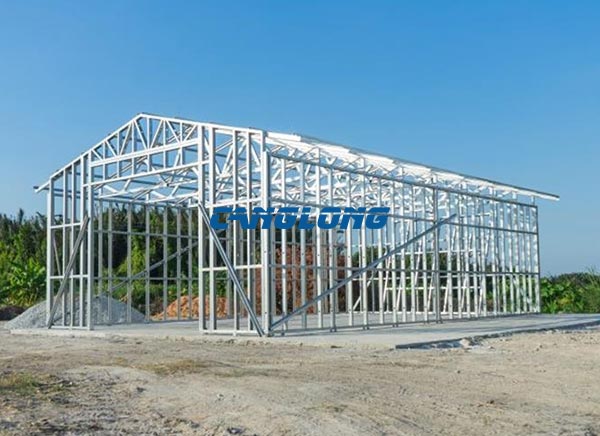 The steel structure garage kits have the advantage of flexible design, so the prefabricated metal garage building has a variety of uses. In the field of industrial construction, they can be used as warehouses and small factories. It is used as a granary. A building has a variety of applications. The versatility of steel structure design makes it possible to use it for a variety of functions to meet different needs.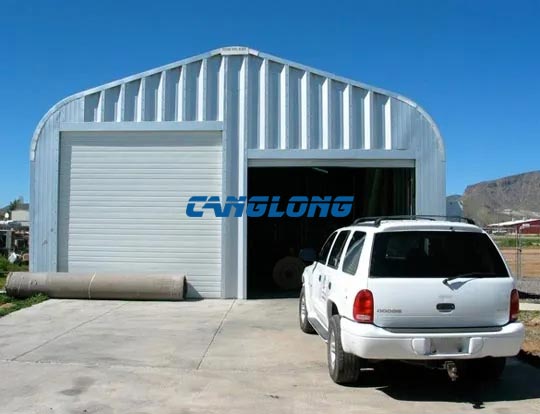 Characteristics of metal garage
1. Light steel structure can be adopted for metal structure garage buildings, which can reduce the cross-section size of beams and columns and reduce the foundation cost.
2. The size is unlimited, and the width is designed according to the actual use. It can be created as a single slope or a double slope roof. The span can be designed as 9 ~ 36m, the column spacing is 6m, and the column height is 4.5 ~ 9m.
3. the support is connected with the column web directly or through the horizontal gusset plate, and the rod steel can be tensioned with a screw buckle.
Get a Free quote