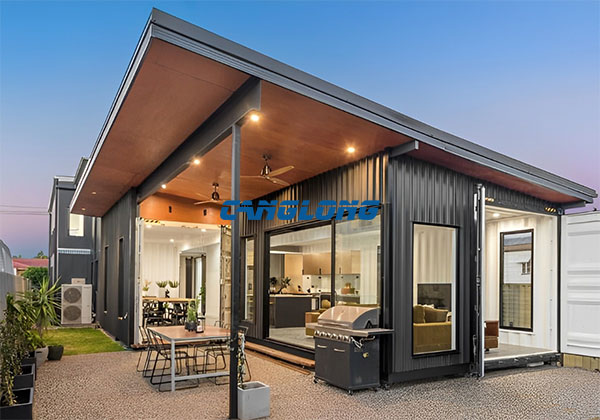 Steel Structure House
Product Parameter
Place of Origin:
Henan, China (Mainland)
Standard:
EU Standard, ASTM Standard, BS Standard
Certificates:
CE, ISO9001
Grade:
Q235/Q355
Brand Name:
Canglong Group
Type:
Steel Frame Structure
Surface Treatment:
Painted & Hot dip galvanized
Columns and Beams:
H-section Steel
Purlin:
C.Z Shape Steel Channel
Roof and Wall Panel:
Sandwich Panel, Color Steel Plate
Product Detail
The scope of use of steel structure houses is relatively wide, and it has many advantages. What is a steel structure house?
The steel structure house is a house made of a new type of structure. The main material is steel components, including steel columns, steel beams and steel plates. On the surface of the steel structure, advanced anti-rust and rust removal processes are adopted, thereby increasing the overall performance of the steel structure house. In addition, welds and bolts are used to connect the various steel structures.
In most construction sites, steel structure houses will be built as temporary living areas to facilitate people's daily life and ensure normal construction. But pay attention to avoid hanging heavy items in the steel structure house, otherwise it is very prone to the danger of collapse.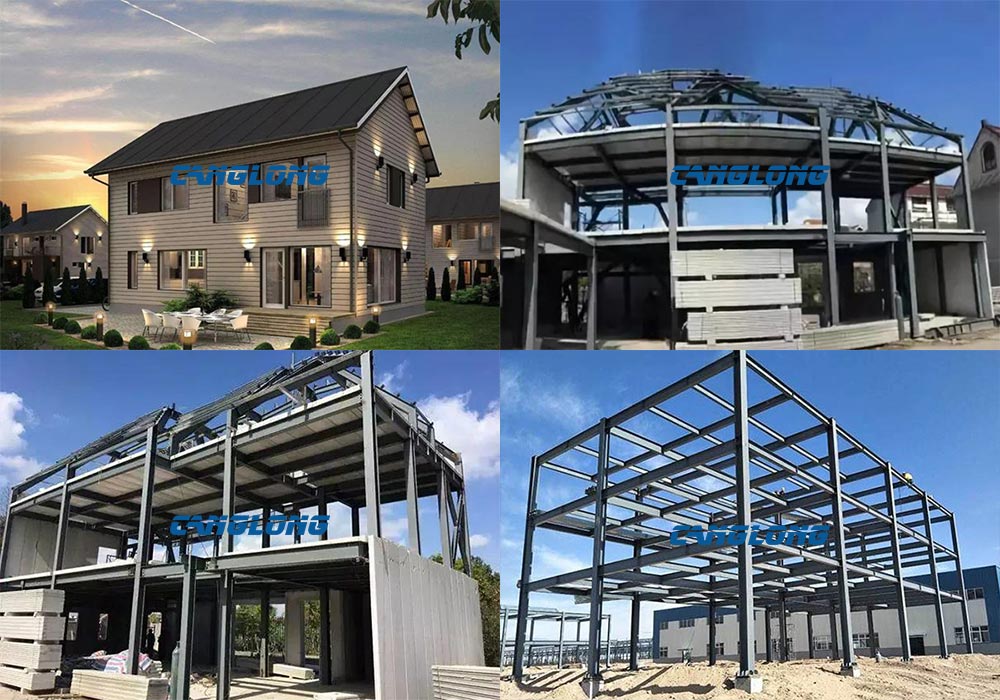 What are the advantages of steel structure houses?
1. The quality of the factory-made home metal building kits are guaranteed, and the dimensional accuracy is relatively high. Moreover, the steel structure housing accessories are manufactured and then installed in the factory, which greatly reduces the difficulty of construction.
2. Home metal buildings are relatively light in weight and very high in strength. The weight of a house made of steel structure is only half of that of reinforced concrete. The use area will be about 4% more than the concrete area, increasing the utilization rate.
3. Steel structure houses have relatively high safety, and have strong earthquake resistance and wind resistance. If you don't need to use it later, you can also recycle it. During the whole process of disassembly and assembly, it will not cause any pollution to the environment.
4. The size of the steel structure will be determined according to the actual needs during production, so that it is convenient for later installation. And in the process of installation, try to be carried out by professionals to avoid potential safety hazards.
Get a Free quote