Steel structure has obvious advantages in prefabricated buildings
According to the prefabricated building structure system, it can be divided into precast concrete structure, steel structure and wood structure. Compared with precast concrete and wood structures, steel structures have comparative advantages in many aspects.
With the development of steel structure buildings, the prefabricated steel structure building technology continues to mature, and the prefabricated steel structure buildings are widely used in offices, workshops, warehousing, large public facilities and other fields. Among them, high-quality prefabricated steel structure multi-high-rise buildings are expected to become the trend of residential buildings in the future.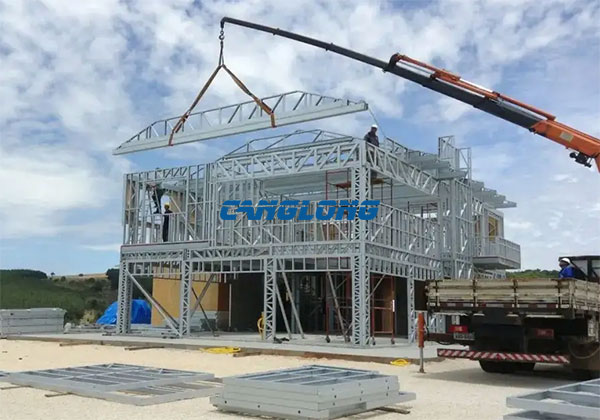 The scale of prefabricated steel structures continues to grow
By 2022, the global prefabricated buildings will account for more than 13% of new buildings, of which more than 32% in developed countries, more than 15% in developing countries, and less than 1% in some other countries. At present, the actual prefabricated buildings in the world account for only about 3% of the new construction area, of which the steel structure is less than 1%. With the continuous advancement of policies and localities, the penetration rate of prefabricated buildings has accelerated, and there will be huge incremental space for prefabricated steel structure buildings in the future.
Innovative technology reduces structural costs by 20%
The development of concrete in various countries in the world is relatively early and has advantages in terms of cost, and the development of steel structure housing has not yet produced economies of scale. At the same time, the development of prefabricated steel structures has brought higher standards and requirements for building supporting facilities. Although judging from the data currently available, the cost of assembly is moving closer to cast-in-place. As an emerging construction method, prefabricated steel structure buildings have many advantages that traditional buildings cannot match. Therefore, under the policy and its own characteristics, how to reduce the total cost of construction? We believe that it is more meaningful to promote the lower cost of prefabricated steel structure buildings through innovative technologies.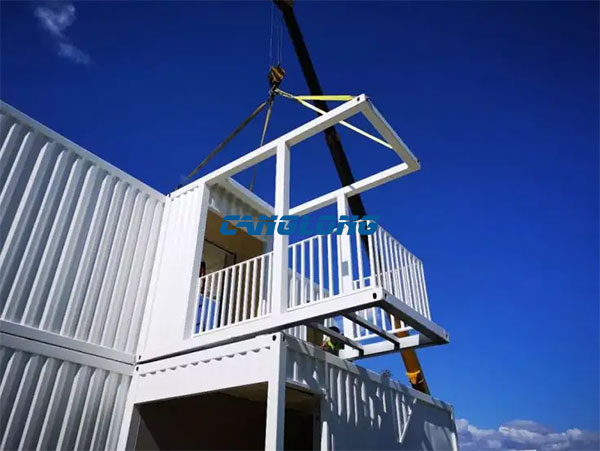 The prefabricated building technology that is grounded is the purpose of the development of the prefabricated building technology of the Canglong Group throughout. Since the first prefabricated dormitory model house was built in 2008, Moss Dragon has been continuously conducting research and development in the field of prefabricated buildings, accumulating a large number of research results and innovative technologies, forming high-rise residences, multi-storey residences/apartments, low-rise residences, assembly It is a complete set of technologies for various types of housing such as office buildings, teaching buildings, dormitory buildings, prefabricated logistics warehouses, integrated houses, and export prefabricated houses. Most prefabricated systems can be cost-competitive with traditional structures. In addition to owning a large number of technical patents, the company's prefabricated technical experts have also participated in the compilation of several national prefabricated building codes.