Custom metal garage buildings for sale
Metal garage buildings add ample space for storage, workshop use and more. They can be an excellent choice for any home or business. Canglong Group offers a variety of custom metal garages for sale online, with each garage offering installation and post maintenance services. Customize our metal garage kits to create an affordable garage that fits your specific needs!
Our metal garages are available in a variety of sizes and styles, so no matter what your metal garage needs are, we can help you bring your ideas to life. We sell steel garage components that are customized to the size, style and color you want! We can customize metal garage buildings to meet specific storage needs, whether you need a taller steel building with more space, a larger garage door, or thicker tubing. If you plan to store cars, buses, bicycles, and other oversized equipment, miscellaneous items, and other items, you can find us for custom help.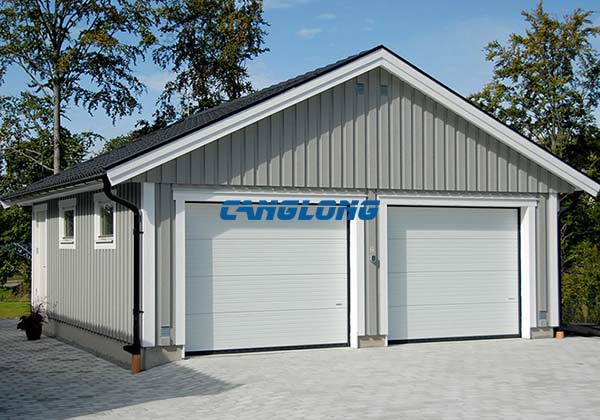 Our garages come in a variety of styles and colors. You can choose from 13 different roof, side, and trim colors. All metal panels are finished with a baked-on finish.
Our prefabricated garage assemblies are available in three different roof styles: regular, box eave and vertical. Regular steel structure garages have a barn-shaped round roof and are the least expensive. The box roof and vertical garage look almost identical, but the vertical roof has vertically oriented metal panels that allow rain and snow to slide better directly off the metal garage or shed. If you live in an area with more rain and snow, or if you are ordering a larger size steel building, we recommend customizing a metal garage with a vertical roof.
Bow Roof
The regular roof style is a bow, giving it a unique shape while being the most economical roofing option.

A-roof
Box eave roofs feature an A-frame style with panels that extend horizontally from front to back.

Vertical Roof
Vertical roofs use vertically oriented panels to add a layer of strength.